NEWS & INFORMATION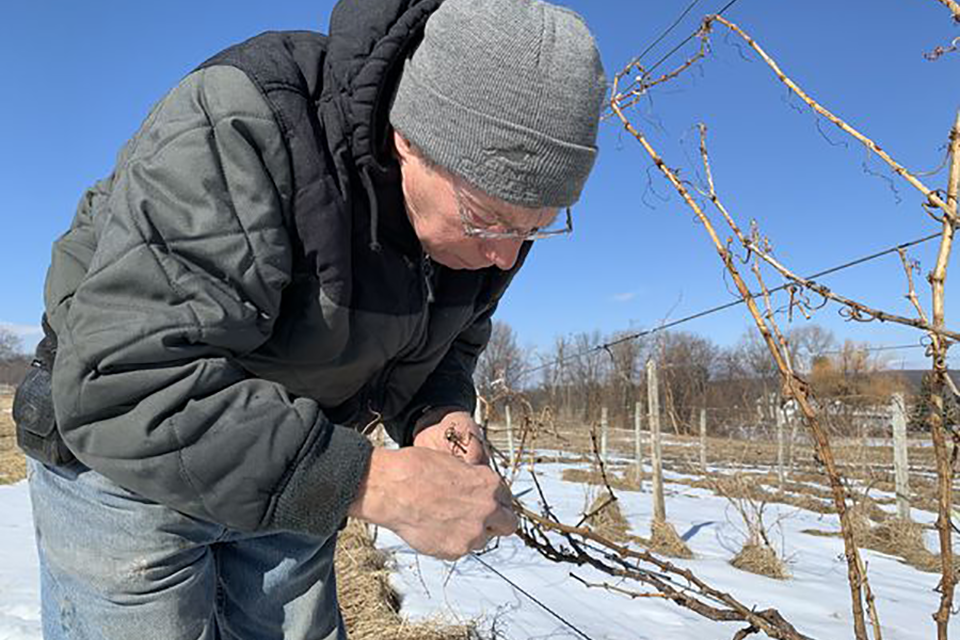 "We're already seeing changes in climate that are likely to have big impacts on the wine industry in the Northeast, including Upstate New York," says Ben Cook, a climate scientist with Columbia University and the NASA Goddard Institute for Space Studies.
Hunt Country Vineyards might be at the forefront of responding to human-caused climate change – and at taking steps to prevent it.
Here's a great story by Glenn Coin from The Post-Standard in Syracuse about how we and other Finger Lakes wineries are taking on the challenge of climate change.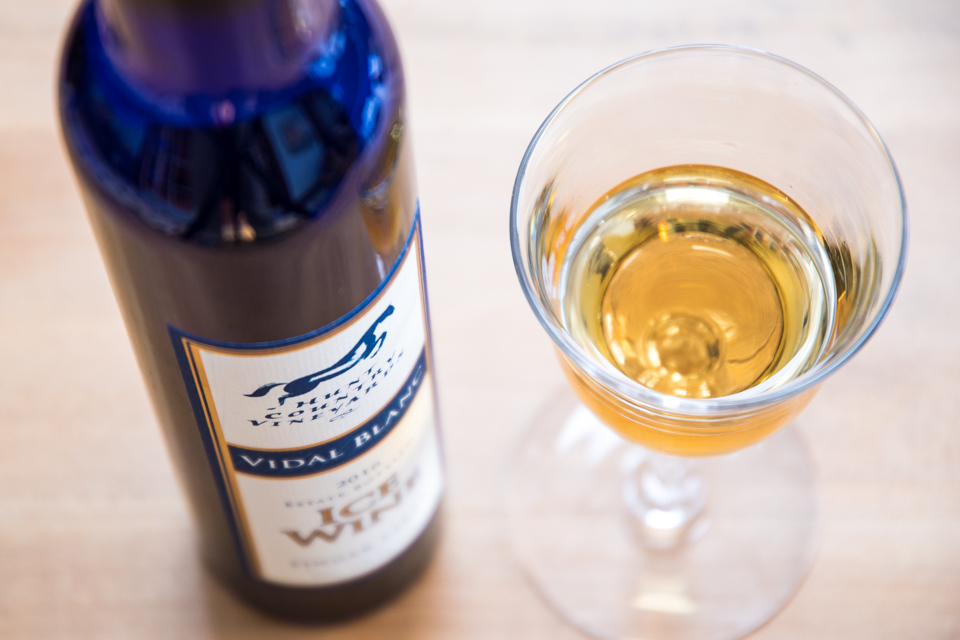 This week the New York Wine & Grape Foundation announced the results of the 2018 New York Wine Classic, and our 2016 Vidal Blanc Ice Wine was judged to be the best ice wine in the state!
The New York Wine Classic is organized by the New York Wine & Grape Foundation and is open to all 440 wineries in New York. The awards are based on blind tastings by 21 expert judges from across the country. Judges include prominent wine writers, restaurateurs, retailers, and wine educators.
We are thrilled to have such a prominent group of individuals recognize our Ice Wine as one of the best wines in New York. We've been crafting genuine ice wine since 1987, which makes us the longest continuous producer in the United States. There is difficulty and risk involved with making a traditional ice wine like this, but it's worth it!
If you haven't tried this brilliant dessert wine before, please do! We'd love to know what you think too.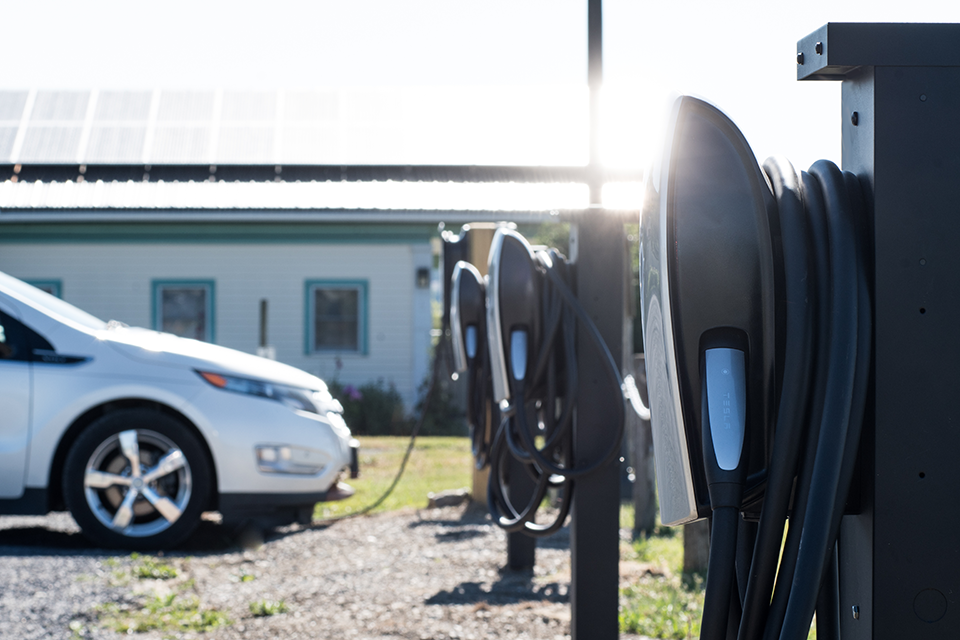 The Hunt family has just installed five electric vehicle chargers in their parking lot at Hunt Country Vineyards on Keuka Lake, which makes them the first winery in the Finger Lakes to provide charging stations to their customers.
"Sustainability is an evolution," says Suzanne Hunt, director of strategic development at Hunt Country Vineyards and a global consultant on renewable energy. "The EV chargers are just one more thing we can do as a business to help accelerate the transition to clean, locally-produced power."
In 2015, the Hunts installed a 348-panel solar system that provides most of the electricity used by the farm and winery. As a result, Hunt Country Vineyards and three other collaborating Finger Lakes wineries collectively received the national Solar Champion Award from the Solar Energy Industries Association for their leadership in helping the region transition to solar energy use.
According to the New York State Energy Research and Development Authority (NYSERDA), transportation currently accounts for 40 percent of the state's greenhouse gas pollution that contributes to a changing climate. Conventional cars and trucks also generate pollutants that directly affect human health, including carbon monoxide, particulate matter, hydrocarbons, nitrogen oxides and other toxins.
Electric vehicles, of course, don't produce any of these emissions. And even though electricity generated by burning fossil fuels is often used to charge EVs, the Union of Concerned Scientists has determined that it's still four times cleaner to drive an electric car than the average conventional car.
"Electric vehicles are the only vehicles that get cleaner over time, as our grid gets cleaner," says Hunt. "The faster we transition to renewables, the faster we eliminate the harmful emissions."
EVs also incur dramatically lower lifetime costs to their owners due to reduced (or non-existent) fuel costs and lower maintenance costs. A typical internal combustion engine has over 300 parts whereas an electric motor has fewer than ten, significantly reducing the number of things that can break or require replacing.
"Driving an EV not only keeps the air cleaner but also keeps more money in your pocket," says Hunt.
The Hunts have installed four Tesla chargers and one universal charger, which can be used for other types of vehicles like the Chevy Volt and Bolt, the Nissan Leaf and the BMW i3. All five chargers were acquired through a program at Tesla: the company provides the chargers for free and pays for the installation, while the recipient business arranges and oversees the installation.
"And now we can provide free power to our customers with EVs," says Hunt. "We've already planned for the installation of additional universal chargers as more and more people come to the winery in electric vehicles."
According to several searches for EV charging stations in the Finger Lakes on the Tesla website (www.tesla.com/destination-charging), PlugShare (www.plugshare.com), ChargePoint (www.chargepoint.com) and Solving EV (www.solvingev.com), Hunt Country Vineyards is the only winery on Keuka, Seneca and Cayuga lakes to have charging stations available to their customers.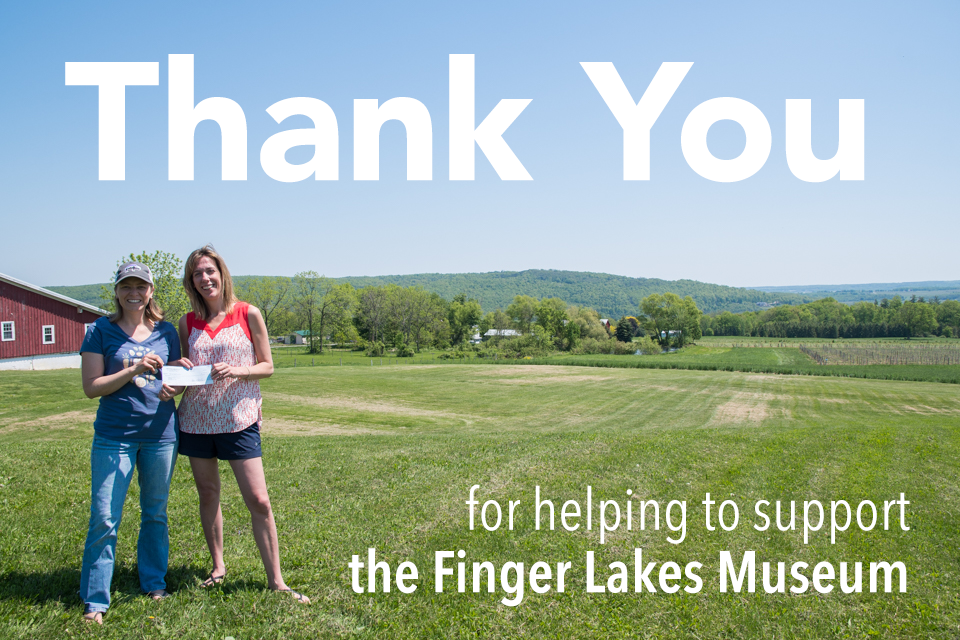 Last week we handed a check for $1,400 to the Finger Lakes Museum and Aquarium to support their mission of sparking curiosity and facilitating personal engagement with the natural wonders of the Finger Lakes. Thank you to everyone who bought wine in our tasting room and through our website during the month of April. You helped make this gift possible!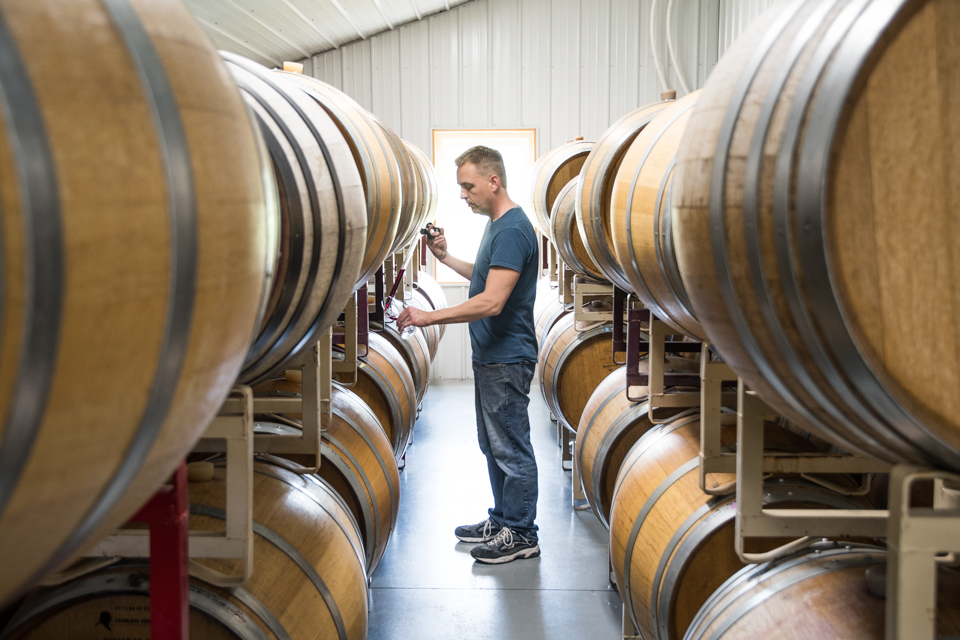 The warmer, sunnier days of summer are upon us. Which means we're headed into glorious days spent grilling food and laying out picnics for family and friends. But what wine goes best with this summer abundance?

"My favorite food-pairing wines are often sparkling wines," says Craig Hosbach, winemaker at Hunt Country Vineyards on Keuka Lake. "Sparkling wines are extremely food-friendly because the bubbles cleanse your palate, preparing you for your next bite of food."

The trick, he says, is to find rich foods that can hold their own against the carbonation. Smoked meats, cream sauces and strong cheeses like brie are a great place to start. Hunt Country's brand new Moscato, for example, is fantastic with strong, spicy Asian or Mexican dishes.
But then there's Remedy from Hunt Country, a brand new sparkling rosé that pairs wonderfully with more subtle fare like grilled salmon or tomato-cucumber salad.

"I'm always striving to make wines that combine two things that we're passionate about here at the farm," says Hosbach. "Growing great grapes to make great wines that complete your meal."

So what makes a great sparkling wine?

"Balance," he says. Hosbach believes that most (if not all) sparkling wines require a little bit of residual sugar to compliment the carbonation.

Moscato and Remedy are just two of the new wines released by the Hunt family just in time for summer. They also have a Traminette and a Cabernet Franc Rosé, and they're welcoming the return of a long-time favorite: their Pinot Gris.

To see all the wines they have to offer, visit Hunt Country Vineyards at their tasting room on Keuka Lake or online at HuntWines.com.