NEWS & INFORMATION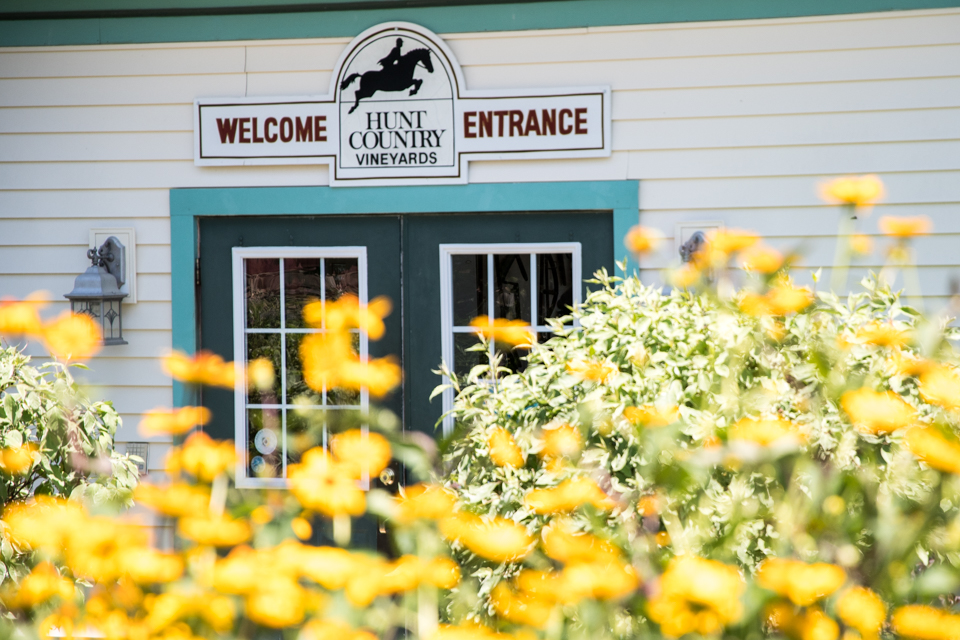 As you've heard by now, the governor of New York has ordered all bars, restaurants and other places serving food or beverage to temporarily close to help stop the spread of the coronavirus. This is a smart decision and we're happy to do our part.

However, practicing good social distancing does not mean you have to go without wine. So here's our Front Door Plan to continue serving you. Starting today:

1. We're providing front door pick-up at Hunt Country Vineyards, Tuesday - Saturday, 10 am to 5 pm.
• Call in your order (315-595-2812) and make payment over the phone.
• Schedule a time to pick up your order or call when you arrive.
• Wait in your vehicle and we'll bring your purchase to you. (Have your ID ready because we may need to check it.)
• Return home and enjoy your wine.

2. Our online store remains open 24/7.
• Go to HuntWines.com.
• Order your favorite wine. Have it shipped straight to your front door or to a friend's front door.
• We're currently offering FREE SHIPPING on orders of 6 or more bottles.

Our Front Door Service will be in place through April 15, per the governor's orders. But, obviously, things are going to continue changing over the next few weeks. So we'll keep you posted with our newsletter, website and social media. If you have any questions at all, please get in touch with us by phone (315-595-2812) or email (info@huntwines.com).

Be good to yourselves. Take care of your family, friends and neighbors. And let us know how we can help you out!

Hello friends and fans,

We want to take just a few moments to touch base with you about the continuing spread of the coronavirus (COVID-19) and the steps we're taking at Hunt Country in response.

First and foremost, we hope you're all doing well! If you're feeling ill, we hope you're able to stay home for a few days and take care of yourself. Keep washing your hands. Stay supplied with the items you'll need for several days. Stay informed with the most accurate information. And let's be sure we're taking care of our family and neighbors, too!

Second, we plan to remain open during the hours currently posted on our website. In our tasting room, we're implementing best practices to keep the tasting experience safe and enjoyable. We're washing our hands preventively and often. Staff are staying home when ill. We're regularly cleaning all of the high-use surfaces (like our serving bar and door handles) with EPA-approved antimicrobial products. We're sanitizing our glasses and other serving items according to guidance from the New York Department of Health, and we're doing the laundry according to guidance from John Hopkins Medical.

One specific change we are making is temporarily limiting the size of group visits and tours. Please give us a call for more details.

Of course, some of the best advice to minimize exposure to the virus is to avoid public places and crowds – which could mean not visiting our tasting room. If that's the case for you, we'll definitely miss seeing you for a while but we completely understand spending more time at home. Our online store is always open, and we're thinking up some fun new ways to interact with everyone through our newsletter and videos.

Monitoring the coronavirus situation has become like watching the weather here at the farm: we're paying close attention every day. Depending on how things progress, our hours could change, planned events might be rescheduled, and new events might pop up. We'll keep you posted through our newsletter, social media and website.

If you have any questions at all, please feel free to get in touch with us by email (info@huntwines.com) or phone (800-946-3289).

We look forward to seeing all of you soon!

The Hunt family and team

We are thrilled to announce that we're partnering with Keuka College to offer a fully online certificate program about the art, science, history and tradition of wine and winemaking in the Finger Lakes!
The instructors for the program include some of your favorite members of the Hunt Country family and team: Art Hunt, Suzanne Hunt, Karsten König (tasting room manager), and Craig Hosbach (winemaker).
The ten lessons involve wine tasting, video instruction, curated reading materials, and online discussions with classmates and instructor. The program content is original and produced right in our own vineyards and winery. The wines you'll be tasting as part of the instruction can be shipped directly to your doorstep.
And upon completion of the program, Keuka College will award you a Wines of the Finger Lakes certificate!

The Wines of the Finger Lakes program begins Feb. 3, 2020.

Click here to learn more and register. (It might just make an excellent gift for that particular wine lover on your holiday list.)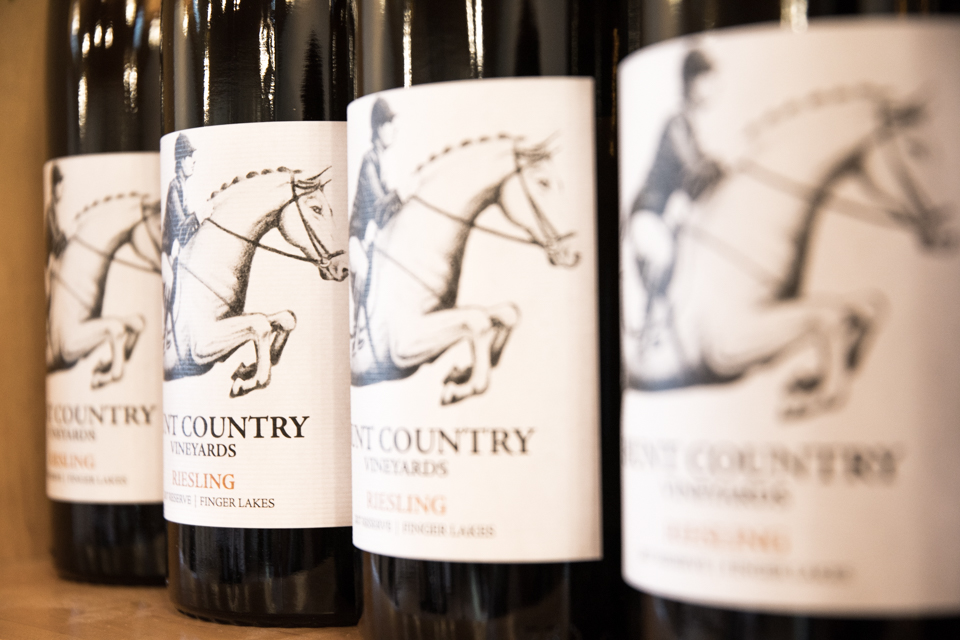 Check out this outstanding review of our 2017 Reserve Cabernet Franc and 2017 Reserve Riesling by the amazing Annemarie Morse over at The Cork Report.
"I felt a real sense of family, dedication to creating great wines and a sense of environmental awareness strongly illustrated in this visit and I look forward to tasting more of the wines that Craig and the Hunt family continue to create."
Lovely!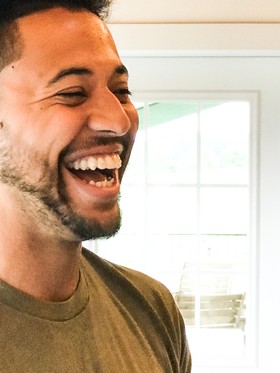 A little over a month ago, we shared the tragic news that Trevor Irby – a former employee and a friend of our family and staff – was killed during the mass shooting at the Gilroy Garlic Festival in California. Trevor made a true difference in the lives of everyone who knew him. He never stopped helping in ways both big and small. We all miss him very much.
So to honor him and the person he was, Trevor's long-time girlfriend, friends and Keuka College are creating the Trevor Irby Memorial Scholarship. The scholarship will be awarded annually to a student who embodies the same qualities, compassion, energy and love for life.
To create this endowed scholarship, Trevor's friends and Keuka College are seeking to raise $50,000. If you are interested in helping to make this happen, here's how you can do it...
Contribute online
1. Go to https://www.keuka.edu/give.
2. Click on the "Make a gift now" button.
3. Fill out the required information on the first page.
4. At the top of the page, under "Please use my donation to support...", select "Other" and then type in "Trevor Irby Memorial Scholarship."
5. Click "Submit" to complete the first page. Then enter your payment information on the following page.
Contribute by check
1. Make your check payable to "Keuka College".
2. Write "Trevor Irby Memorial Scholarship" in the memo section of the check.
3. Send your check to Keuka College at the following address:
Keuka College
Development Department - Attn: Billy Jo Jayne
141 Central Ave
Keuka Park, NY 14478
If you have any questions or need help making a contribution to the scholarship, please contact the Keuka College Development Department at 315-279-5684.

Thank you so much for your consideration.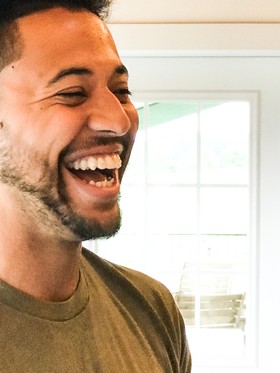 It is with profound sadness that we're sharing the news that many of you may have already heard. Trevor Irby – a former employee and a friend of our family – was one of the people killed in the senseless shooting at the Gilroy Garlic Festival in California this past Sunday.
Trevor was one of the finest people we've ever had the pleasure to know and work with. His incredible smile was defining and contagious. He had a way of making every day a great day. Trevor was a helper, he was committed to taking care of others in both big and small ways. He was exactly the kind of person we need in this world, which makes his loss all the more difficult.
We send our sincere condolences to Trevor's family, friends and to everyone who knew this exceptional young man. He will forever have a special place in all of our hearts. We miss you, Trevor.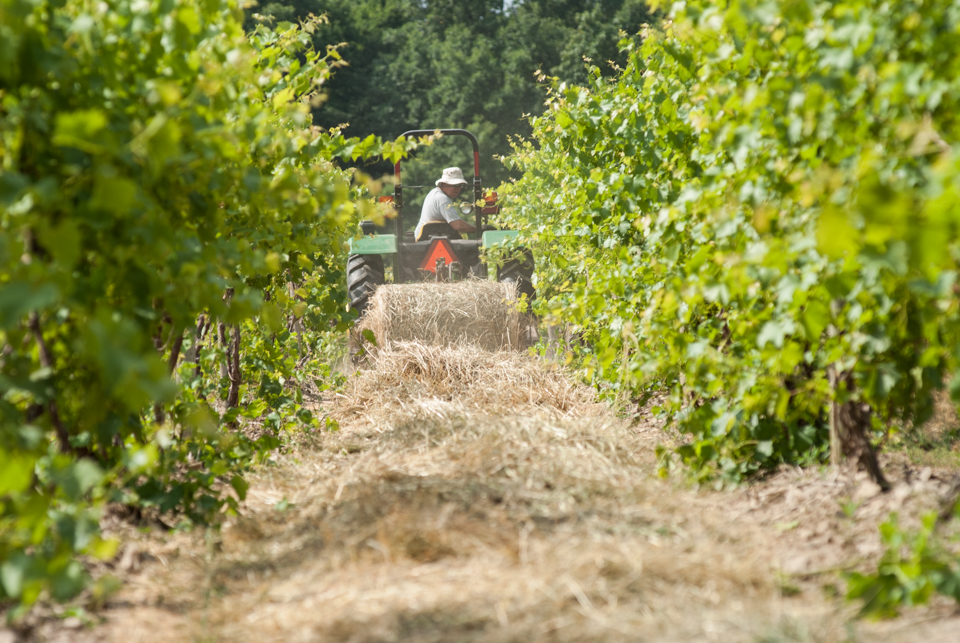 Climate change isn't just creating lower yields in vineyards, it's also making grapes more susceptible to pests and mildew. Many growers are using more pesticides to cope with increased pests. But Hunt Country Vineyards has gone the opposite route, reducing its pesticide use in favor of better soil management through mulching and composting.
Here's a great story by Irina Ivanova from CBS News about some of the impacts of climate change on the wine industry and how we're responding with sustainable farming practices here at Hunt Country.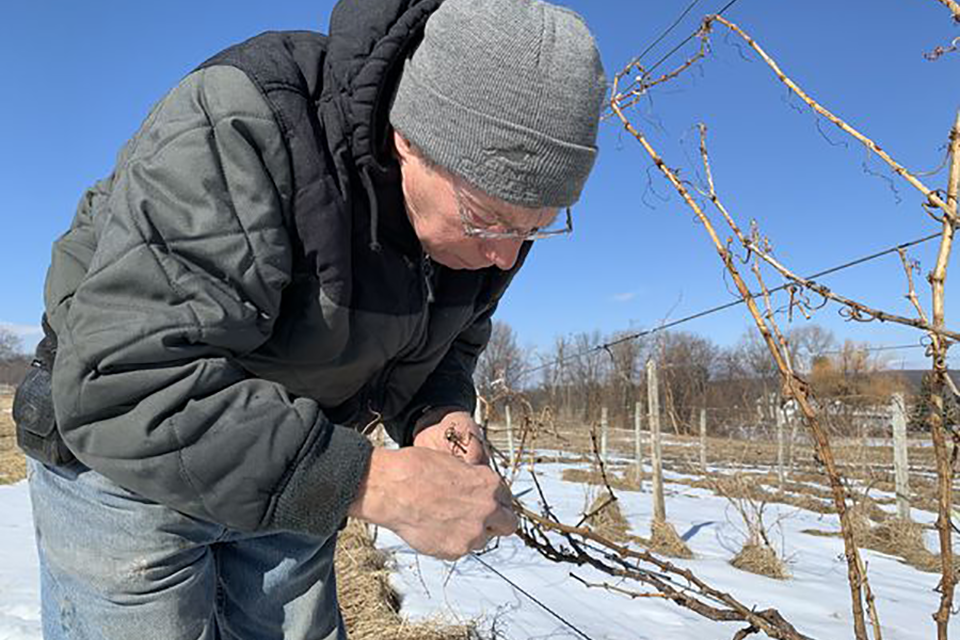 "We're already seeing changes in climate that are likely to have big impacts on the wine industry in the Northeast, including Upstate New York," says Ben Cook, a climate scientist with Columbia University and the NASA Goddard Institute for Space Studies.
Hunt Country Vineyards might be at the forefront of responding to human-caused climate change – and at taking steps to prevent it.
Here's a great story by Glenn Coin from The Post-Standard in Syracuse about how we and other Finger Lakes wineries are taking on the challenge of climate change.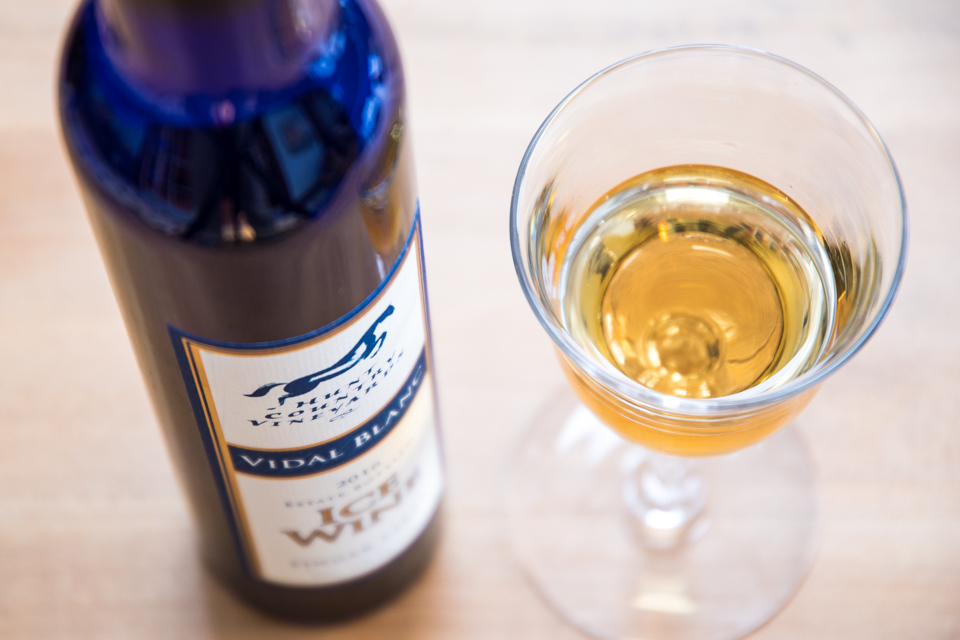 This week the New York Wine & Grape Foundation announced the results of the 2018 New York Wine Classic, and our 2016 Vidal Blanc Ice Wine was judged to be the best ice wine in the state!
The New York Wine Classic is organized by the New York Wine & Grape Foundation and is open to all 440 wineries in New York. The awards are based on blind tastings by 21 expert judges from across the country. Judges include prominent wine writers, restaurateurs, retailers, and wine educators.
We are thrilled to have such a prominent group of individuals recognize our Ice Wine as one of the best wines in New York. We've been crafting genuine ice wine since 1987, which makes us the longest continuous producer in the United States. There is difficulty and risk involved with making a traditional ice wine like this, but it's worth it!
If you haven't tried this brilliant dessert wine before, please do! We'd love to know what you think too.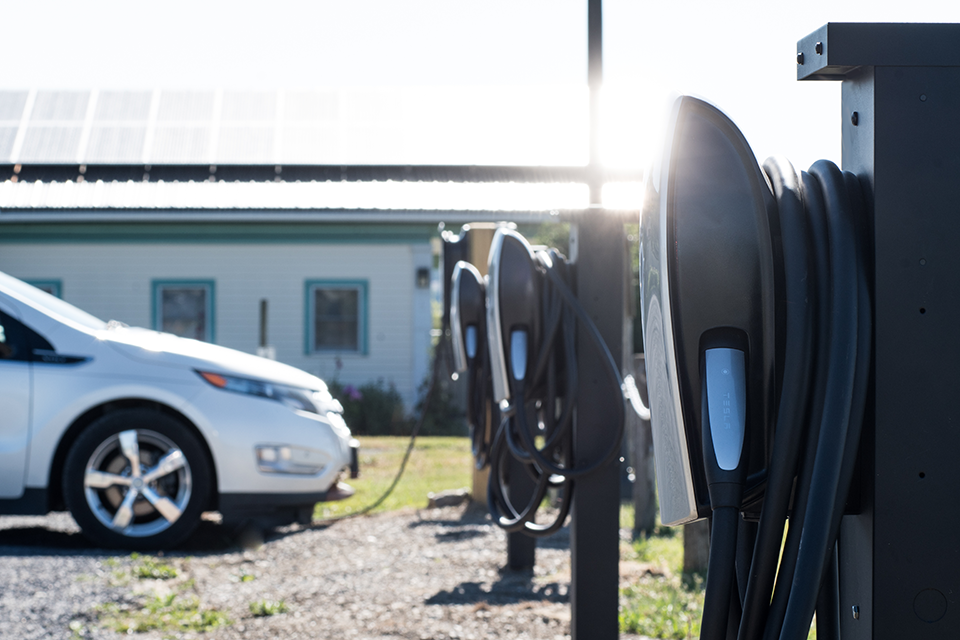 The Hunt family has just installed five electric vehicle chargers in their parking lot at Hunt Country Vineyards on Keuka Lake, which makes them the first winery in the Finger Lakes to provide charging stations to their customers.
"Sustainability is an evolution," says Suzanne Hunt, director of strategic development at Hunt Country Vineyards and a global consultant on renewable energy. "The EV chargers are just one more thing we can do as a business to help accelerate the transition to clean, locally-produced power."
In 2015, the Hunts installed a 348-panel solar system that provides most of the electricity used by the farm and winery. As a result, Hunt Country Vineyards and three other collaborating Finger Lakes wineries collectively received the national Solar Champion Award from the Solar Energy Industries Association for their leadership in helping the region transition to solar energy use.
According to the New York State Energy Research and Development Authority (NYSERDA), transportation currently accounts for 40 percent of the state's greenhouse gas pollution that contributes to a changing climate. Conventional cars and trucks also generate pollutants that directly affect human health, including carbon monoxide, particulate matter, hydrocarbons, nitrogen oxides and other toxins.
Electric vehicles, of course, don't produce any of these emissions. And even though electricity generated by burning fossil fuels is often used to charge EVs, the Union of Concerned Scientists has determined that it's still four times cleaner to drive an electric car than the average conventional car.
"Electric vehicles are the only vehicles that get cleaner over time, as our grid gets cleaner," says Hunt. "The faster we transition to renewables, the faster we eliminate the harmful emissions."
EVs also incur dramatically lower lifetime costs to their owners due to reduced (or non-existent) fuel costs and lower maintenance costs. A typical internal combustion engine has over 300 parts whereas an electric motor has fewer than ten, significantly reducing the number of things that can break or require replacing.
"Driving an EV not only keeps the air cleaner but also keeps more money in your pocket," says Hunt.
The Hunts have installed four Tesla chargers and one universal charger, which can be used for other types of vehicles like the Chevy Volt and Bolt, the Nissan Leaf and the BMW i3. All five chargers were acquired through a program at Tesla: the company provides the chargers for free and pays for the installation, while the recipient business arranges and oversees the installation.
"And now we can provide free power to our customers with EVs," says Hunt. "We've already planned for the installation of additional universal chargers as more and more people come to the winery in electric vehicles."
According to several searches for EV charging stations in the Finger Lakes on the Tesla website (www.tesla.com/destination-charging), PlugShare (www.plugshare.com), ChargePoint (www.chargepoint.com) and Solving EV (www.solvingev.com), Hunt Country Vineyards is the only winery on Keuka, Seneca and Cayuga lakes to have charging stations available to their customers.