January 22, 2021 | 40 Years, News | Hunt Country Vineyards
Celebrating 40 years of crafting delicious wine!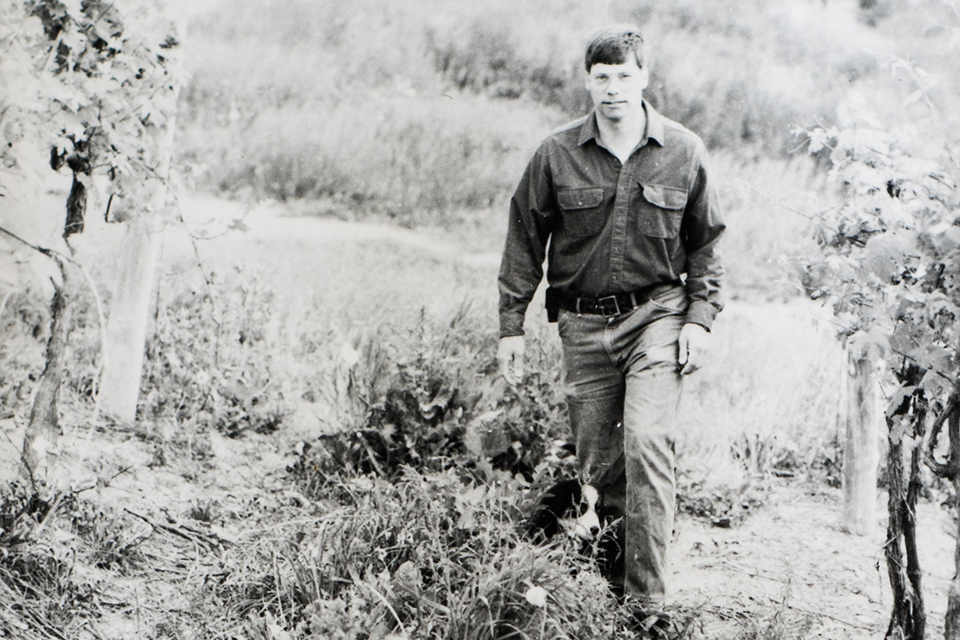 When Art and Joyce Hunt first moved back to the family farm in the 1970s, their intent was to live close to the land and run a farm like the Hunt family had done for several generations before. But the decisions they made – and the circumstances that came their way – would eventually lead them to open Hunt Country Vineyards in 1981 and become one of the founding families of the Finger Lakes wine region that we know and love today.
So throughout this year, we'll be celebrating our 40-year story of crafting delicious wine in the most beautiful place on Earth.
GETTING STARTED
The story of Hunt Country Vineyards begins about a decade before the winery itself was established.
In 1973, Art and Joyce Hunt moved back to the family farm on Keuka Lake to grow grapes, taking over from Art's elderly uncle. They knew very little about running a farm, but they were certain they wanted to be here.
Art's uncle was an excellent teacher. Art and Joyce learned how to care for 18 acres of grapes. They learned how to plant and grow a wide variety of grains, dry beans and hay crops. They started a garden for themselves, with both vegetables and fruit. They learned to cut down trees for wood and handle all of the old farm tools laying around. Art even became quite adept at restoring old buildings and old equipment.
Art and Joyce also planted another 50 acres of grapes. Like numerous farmers in the area, they planned to sell their grapes to one of the biggest and well-known wine producers: the Taylor Wine Company near Hammondsport, NY.
Growing grapes isn't like growing other crops. They require time, money, acreage and energy over several years before they ever produce their first harvest. Grapes are a long term investment.
Unfortunately, the Taylor Wine Company was purchased by the Coca-Cola company just a few years later – which changed the winemaker's operations. Art and Joyce were suddenly told Taylor wouldn't be buying their grapes. Farmers across the region were told the same thing, and the local grape market vanished overnight.
So Art and Joyce used the moment to learn yet another new skill: winemaking.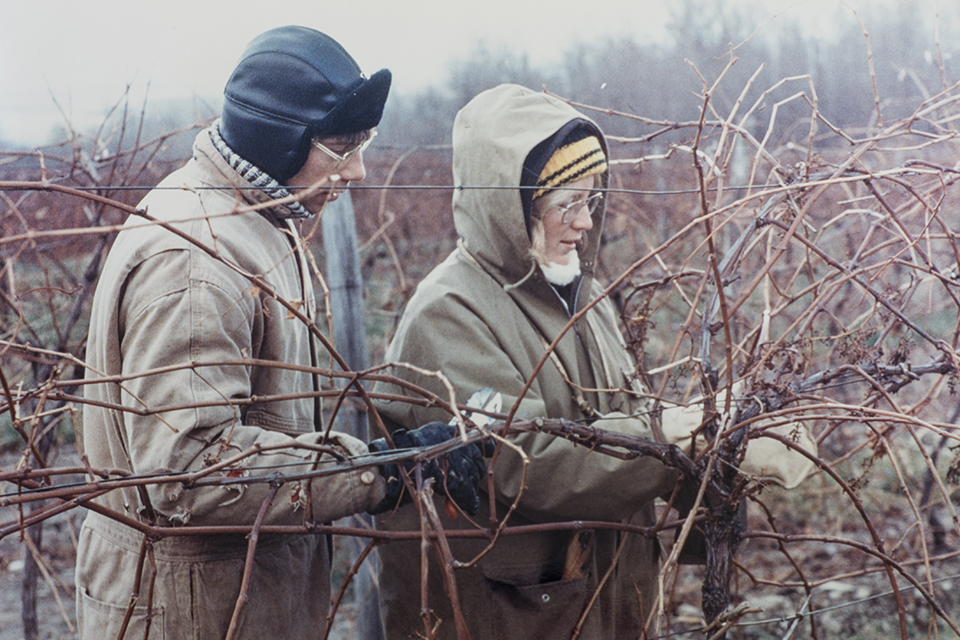 THE FIRST BATCH OF WINE
At first, Art and Joyce took part-time jobs and started selling juice to home winemakers. But they soon realized that if they really wanted to make a living, they'd need to open a farm winery and sell commercial amounts of wine.
So in 1981 they got started in a small shed that used to be a wing on the old farmhouse. They put a nice foundation under it, filled it full of barrels and started making wine – seven whites and one red.
The following spring, with the help of some friends, Art and Joyce bottled up the wine. They entered the varieties in a state wine competition and won a few awards. They also turned the same little shed into a tasting room. They added a deck, a counter, a cash register and some glasses, and were open for business.
The next year, their wines included Cayuga White, a new Cornell variety. It won the award for best wine in New York state and earned the Hunts a trip to the governor's mansion. The recognition gave Art and Joyce the courage to continue going with their winery plans.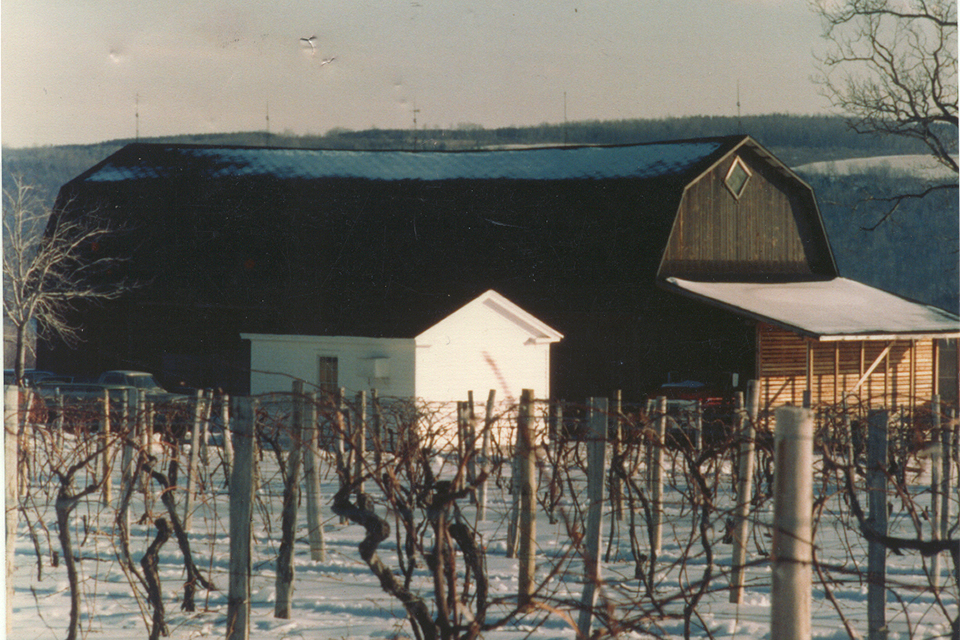 TIME TO CELEBRATE
After 40 years, we're still growing some of the very same grapes and making some of the very same wines as when we started: Cayuga White, Chardonnay, Classic Red, Riesling and Seyval Blanc. But so much has changed as well! To stay informed about how we're celebrating our origins and the continued evolution of Hunt Country Vineyards all throughout this year, visit huntwines.com – sign up for our weekly newsletter and follow us on Facebook and Instagram.
Comments
Commenting has been turned off.