NEWS & INFORMATION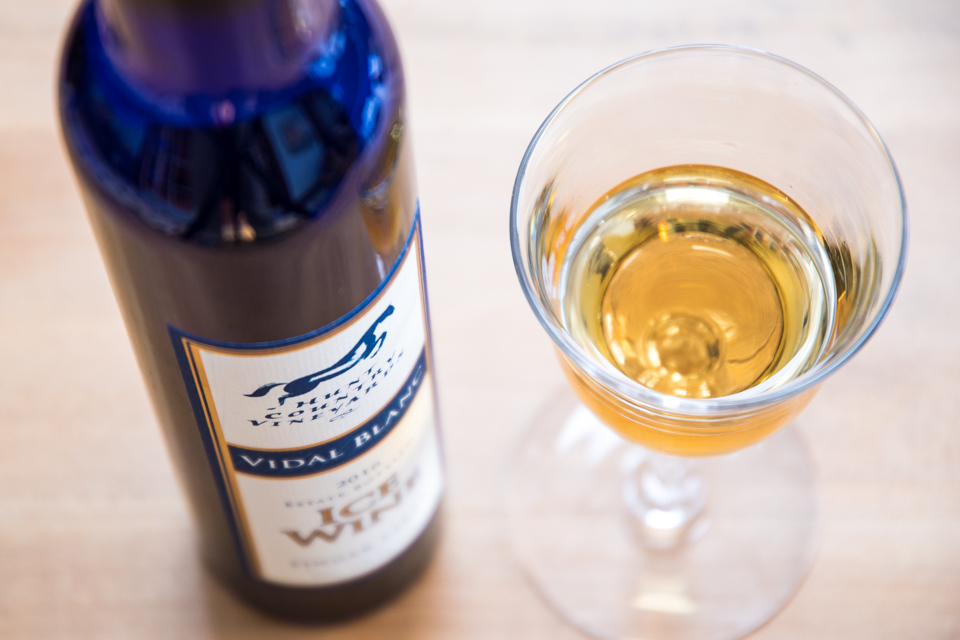 This week the New York Wine & Grape Foundation announced the results of the 2018 New York Wine Classic, and our 2016 Vidal Blanc Ice Wine was judged to be the best ice wine in the state!
The New York Wine Classic is organized by the New York Wine & Grape Foundation and is open to all 440 wineries in New York. The awards are based on blind tastings by 21 expert judges from across the country. Judges include prominent wine writers, restaurateurs, retailers, and wine educators.
We are thrilled to have such a prominent group of individuals recognize our Ice Wine as one of the best wines in New York. We've been crafting genuine ice wine since 1987, which makes us the longest continuous producer in the United States. There is difficulty and risk involved with making a traditional ice wine like this, but it's worth it!
If you haven't tried this brilliant dessert wine before, please do! We'd love to know what you think too.


Here's a short film about our Ice Wine harvest. It's quite an experience: Gathering frozen grapes by hand in the middle of winter makes for a bitter cold day of work. And it's a risky process to let the grapes stay on the vines for so long; unpredictable weather and wildlife can ruin an entire crop before it's time to pick. But we do it this way because the wine made from these frozen grapes is so very special.

This is farming, and we love what we do. Bundle up and enjoy!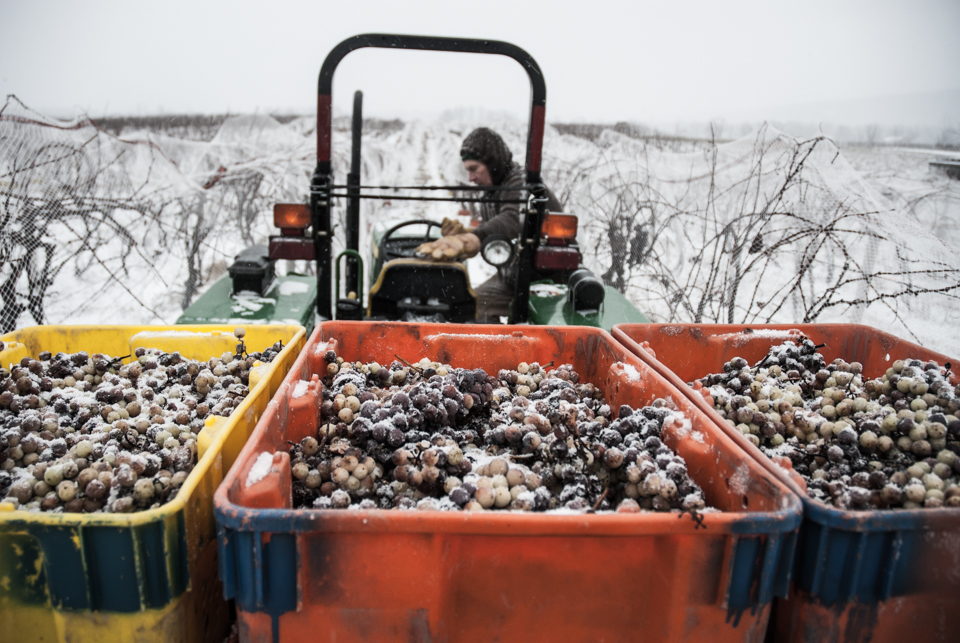 This past November, the Hunt family of Hunt Country Vineyards received some truly humbling recognition: a Jefferson Cup for their 2016 Vidal Blanc Ice Wine.
The Jefferson Cup is a national invitational in which 750 wines are pre-selected that exemplify top viticulture and winemaking throughout America. The goal is to respect the diversity of American viticulture and reflect Thomas Jefferson's own acceptance of native varieties and hybrid grapes. Jefferson wasn't just a Founding Father and the third president of the United States; he was also a seminal figure in America's cultural, culinary and agricultural history — including wine.
This year, the judges found just 62 of the invited wines worthy of Double Gold Medals. These Double Golds automatically became contenders for a Jefferson Cup in their respective categories. The wines were tasted by the entire group of judges and only sixteen were eventually awarded a prestigious Jefferson Cup.
Hunt Country Vineyards' 2016 Ice Wine received its Jefferson Cup in the Dessert Wine category.
The Hunts produced their first batch of ice wine in 1987, and Hunt Country Vineyards is now the oldest continuous producer of ice wine in the United States. Crafted in the tradition of a German "eis wine", the Vidal grapes are left on the vines deep into the winter. The Hunts wait for the fruit to freeze solid and then early one morning – before the temperature rises above 15° F in the vineyards – they pick the grapes by hand. The frozen grapes are then pressed for many hours to get a small quantity of intensely flavored juice that concentrates sweetness, flavors and acidity. The resulting wine is deep gold in color and filled with flavors of rich honey, sweet apricot and exotic fruit.
The Hunts are proud to be one of three Finger Lakes wineries that received Jefferson Awards this year, including Fox Run and Wagner vineyards.
"It really says something amazing about our region's wineries that four out of the sixteen Jefferson Cups were awarded to wines from the Finger Lakes," says Art Hunt, co-owner and co-founder of Hunt Country Vineyards.