NEWS & INFORMATION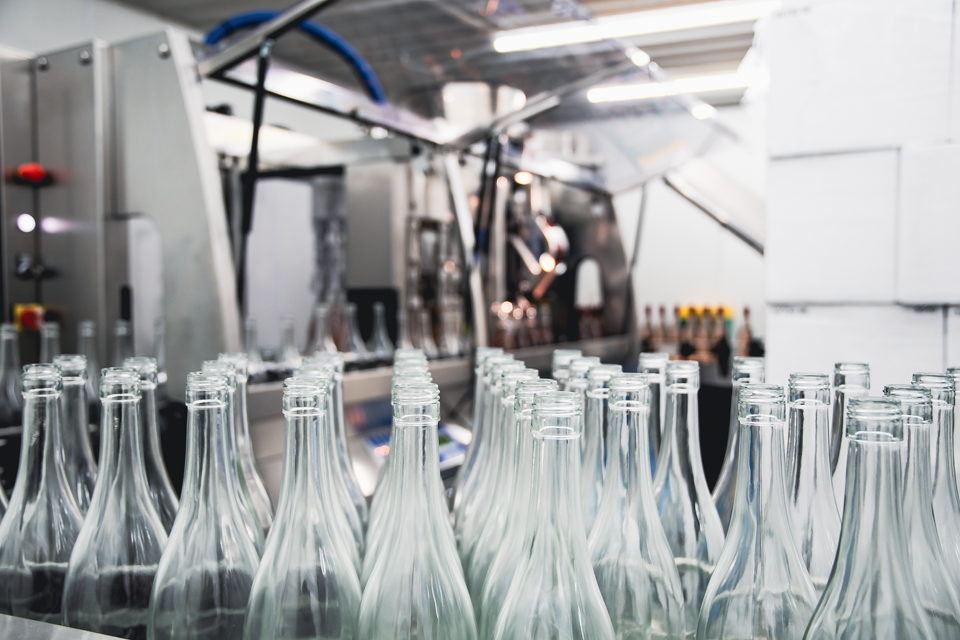 We've been waiting for almost a year, but our new bottling line is finally up and running! And to say we're excited would be an understatement.
"This bottling line is a huge upgrade," says head winemaker Craig Hosbach. "I think the precision of this machinery is incredible – the way it's all designed, the timing – incredible!"
Suzanne Hunt, co-owner of Hunt Country, is pretty excited too. "We made this significant investment to ensure that the beautiful wines our team is producing are bottled with the absolute highest quality equipment," she says.
The bottling line components are from two different companies in France and Germany. From the time we ordered the line, it took about nine months for it to be assembled, cross the Atlantic, move through an east coast port of entry and finally land on our doorstep in several gigantic crates.
"Then we had to prep the room and bring people in to help to do set up, and that added another month," Craig says. "So from beginning to end it was about 10 months."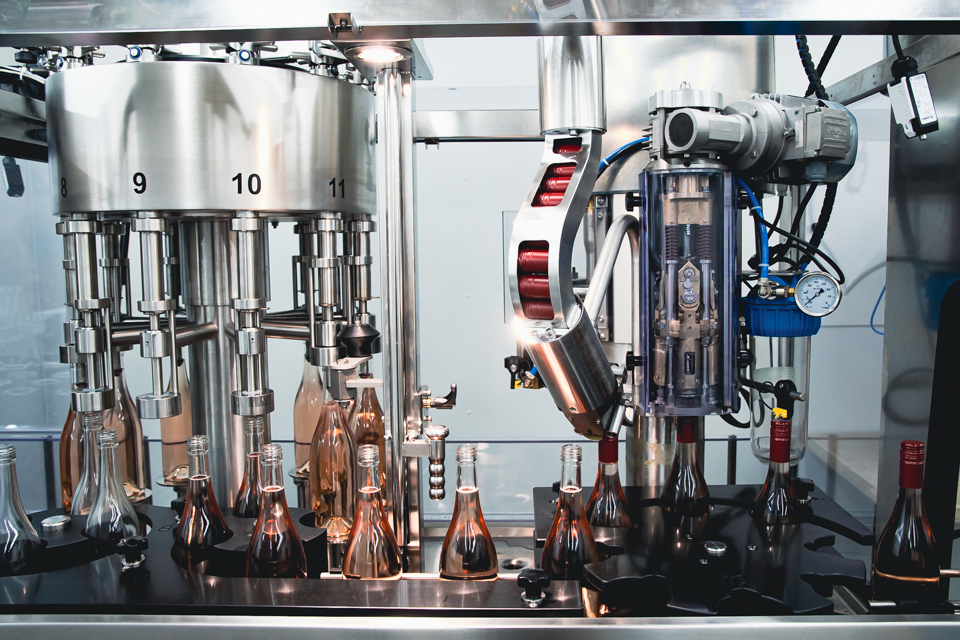 The first wine we bottled with the line is our 2021 Dry Rosé, which is a delightful blend of Blaufränkisch and Cabernet Franc – an absolutely beautiful wine.
"We wanted to get it in the bottle early to capture the essence of it: the aromatics, the flavors and the brightness," Craig says. "This wine is meant to be enjoyed young and fresh."
So grab a bottle and help us celebrate the newest member of our winemaking team: the new bottling line!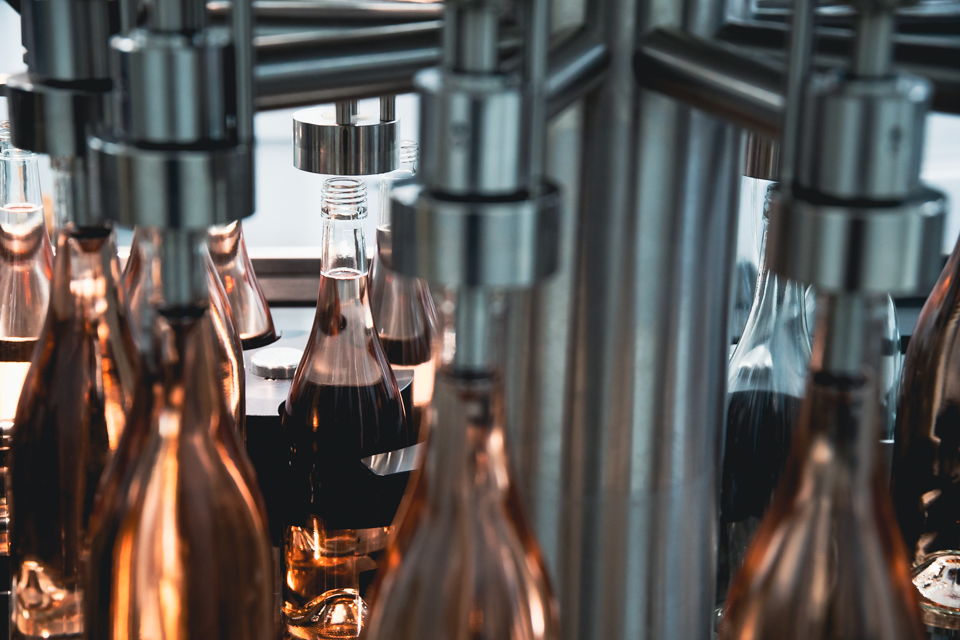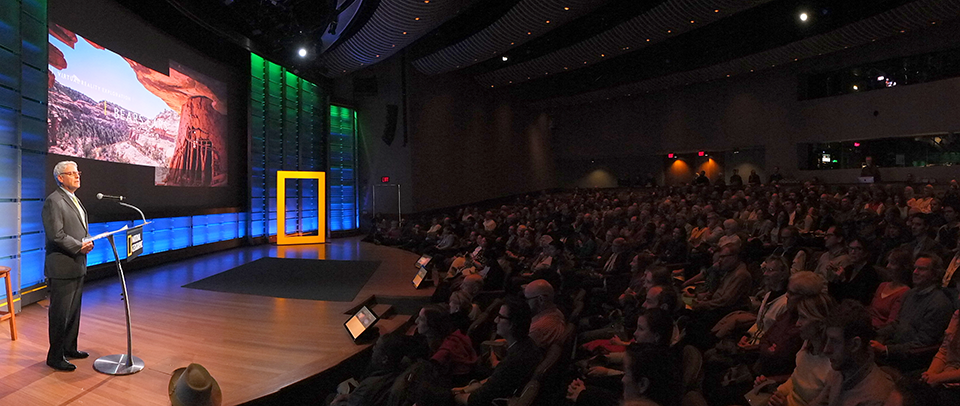 We are thrilled to begin 2022 by announcing that we are partnering with the Environmental Film Festival in the Nation's Capital (DCEFF) for a virtual conversation about the effects of climate change on wine and how sustainable practices and diversity in grapes can help ensure the future of fine wine. DCEFF is the world's premier showcase of environmentally themed films since 1993 and hosts the world's largest environmental film festival every March.
"Climate change is impacting every part of our lives, including what we eat and drink," says Christopher Head, DCEFF Executive Director. "In partnering with Hunt Country Vineyards, DCEFF is hoping not only to bring attention to these effects, but also to learn from and talk about ways that we can mitigate these changes to protect our planet."
The conversation will feature Suzanne Hunt, co-owner of Hunt Country Vineyards, and will take place on Wednesday, Feb. 2, from 8:00 to 9:00 pm EST. With each "Wine and Conversation" ticket purchase, participants will receive a trio of wines from our Uncharted Terroir line of wines.
"When I lived in D.C., I loved going to this festival," Suzanne says. "Film is such a powerful medium for informing and inspiring people about the most critical issues of our time. We're thrilled to be teaming up with the world's premiere environmental film festival for this conversation."
Join us for "Wine and Conversation" with DCEFF.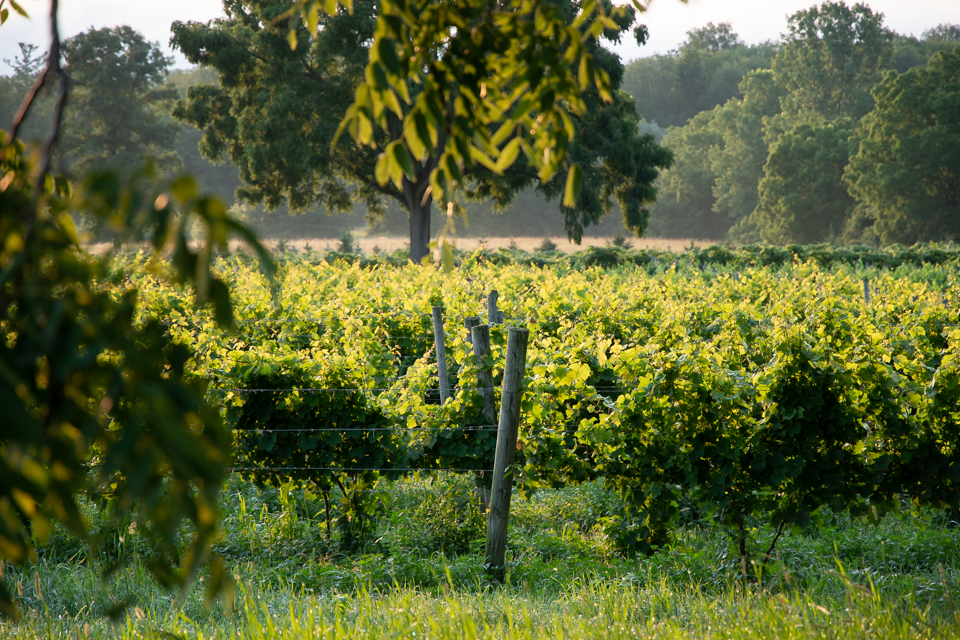 The 22 members of International Wineries for Climate Action – including Hunt Country Vineyards – have signed on to an open letter released this week calling on the wine trade to take climate action.
The climate emergency is by far the most severe threat that we face as grape growers and wine producers. As world leaders convene this month at COP26 in Scotland to reaffirm their support for the commitments made in 2015 at the Paris Agreement to limit global warming, we recognize now as a critical moment in time for the wine community to voice our support for the continuation of these important efforts and take action within our own companies.
We believe that the wine trade can be a beacon of hope and action in the global response to the climate crisis – and serve as a model for other sectors.
We also greatly appreciate your support as wine lovers for everything we're doing right here at Hunt Country to be part of the solution to the climate crisis. Thank you!
Read the IWCA blog post and the full letter.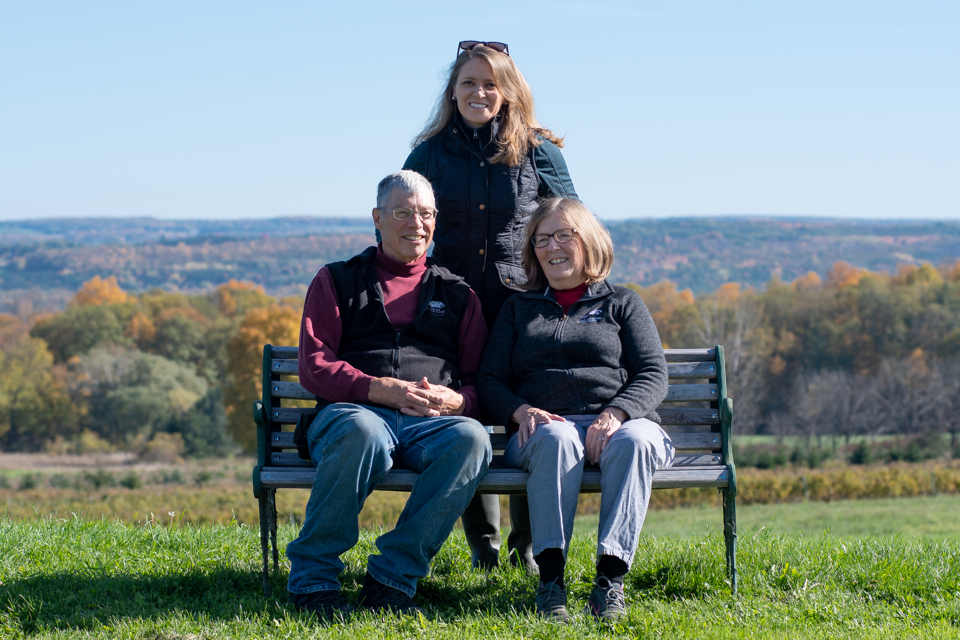 This week Wine Business Monthly released its 2021 list of Wine Industry Leaders – and Suzanne, Art and Joyce made the list!
Every year, Wine Business Monthly sets out to honor those who shape the way the wine industry operates or how people drink wine. With this leaders list, Wine Business Monthly is showcasing men and women who are making a difference. It's full of movers and shakers, and there are more than a few who are dissatisfied with the status quo. Some of the influential people on this list are known to virtually anyone who follows the wine industry, while others are influential yet fly "under the radar". All of them are leaders in the North American wine business.
Hunt Country is included on the list "for leading the Finger Lakes on a variety of environmental issues, most recently in promoting sustainable measures for viticulture, enology and business management projects."
It's a genuine honor to be part of this year's group of outstanding leaders!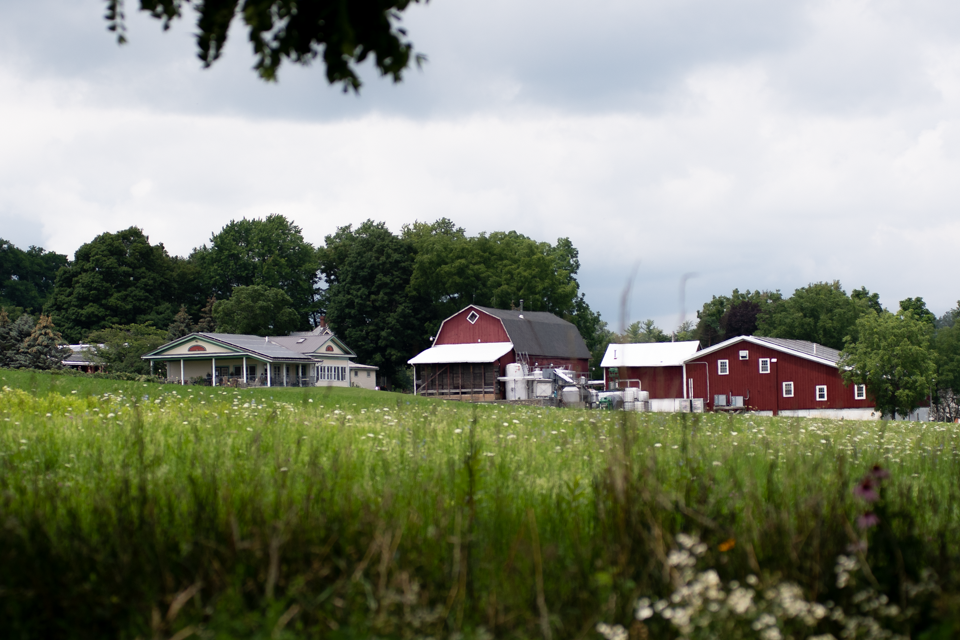 We are thrilled to announce that Hunt Country Vineyards is joining International Wineries for Climate Action (IWCA), a working group taking collective action to decarbonize the global wine industry. We are the first winery in New York state to become an applicant member of IWCA, and one of just 12 new applicant members from around the globe who have committed to addressing the climate crisis by taking immediate steps to reduce their carbon emissions.
Miguel A. Torres, President of Familia Torres, says that when he and Katie Jackson of Jackson Family Wines co-founded IWCA in February 2019, they wanted to act and move beyond simply talking about the urgency of climate change.
"Our goal was to gather the most environmentally committed wineries, and we hoped our initiative would work as a boost for other wineries to accelerate or start their carbon emissions reduction programs," Torres says. "It is therefore great to see that now with 12 new applicant members joining, we are more than 20 wineries worldwide. We are convinced that this will have a multiplier effect."
The Hunt family and team are proud to be part of this international group of rockstar wineries committed to tackling the most pressing issue of our lifetimes.
"We have been working for many years to address climate change in all aspects of our farm and business," says Suzanne Hunt, co-owner of Hunt Country Vineyards and an international climate policy and sustainability expert. "We're thrilled to team up with other wineries around the world who are tackling the same challenges. As a small family-run business we're able to be nimble, but as part of a larger industry effort we'll be able to develop critical mass in creating demand for products and services like lower-carbon glass bottles, packaging, and shipping options. We're excited to be able to share our own expertise and learn from the expertise of others."
The Hunt family has been farming for seven generations, crafting wine since 1981, and is one of the founding families of the Finger Lakes wine region in New York. We continue to be focused on managing our vineyards and business as part of a complete and healthy ecosystem. We produce the majority of our electricity with 348 solar panels, heat and cool with an award-winning geothermal system, provide EV charging stations to customers, focus on soil carbon sequestration and sustainable vineyard practices, and have certified some sections of the farm and vineyards organic. In 2020, we received the NY Wine & Grape Foundation's Sustainability Award.
Click here to read the full press release on the new IWCA applicant members.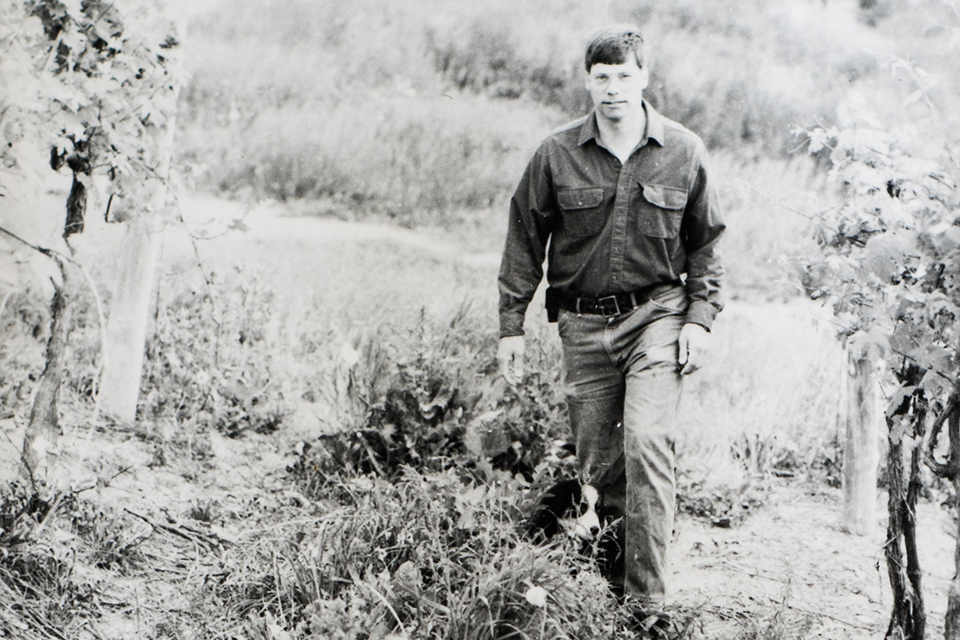 The winery is celebrating our 40th anniversary this year thanks to the hard work and dedication of Art and Joyce Hunt (and scores of team members) over the decades. My parents hadn't planned to go into the wine industry – their plan was to take over the family farm and grow grapes. But the grape market crash in the early 1970s forced a change of plans. My dad's MacGyver-like skills all came in very handy (in a different lifetime he would have been an inventor/builder). During the early years in the 1980s, he moved whole buildings and retrofitted old barns, poured concrete, installed plumbing and electricity, modified and jerry-rigged all kinds of old machinery, and pioneered cool climate field grafting with a friend at Cornell – all of this in addition to learning the essential skills of winemaking. And, to his total surprise, the wines he made won awards!
I think the people who know my dad well would say that he is a deep thinker, enormously generous, truly kind, eminently competent, and humble to a fault. In great contrast to our culture which is trending ever more towards one of immediate gratification, he thinks and acts for the long-term. Thirty years ago, he decided to plant hundreds of black walnut trees in a hay field; the wood from that walnut grove might help pay his grandchildren's college costs in another decade.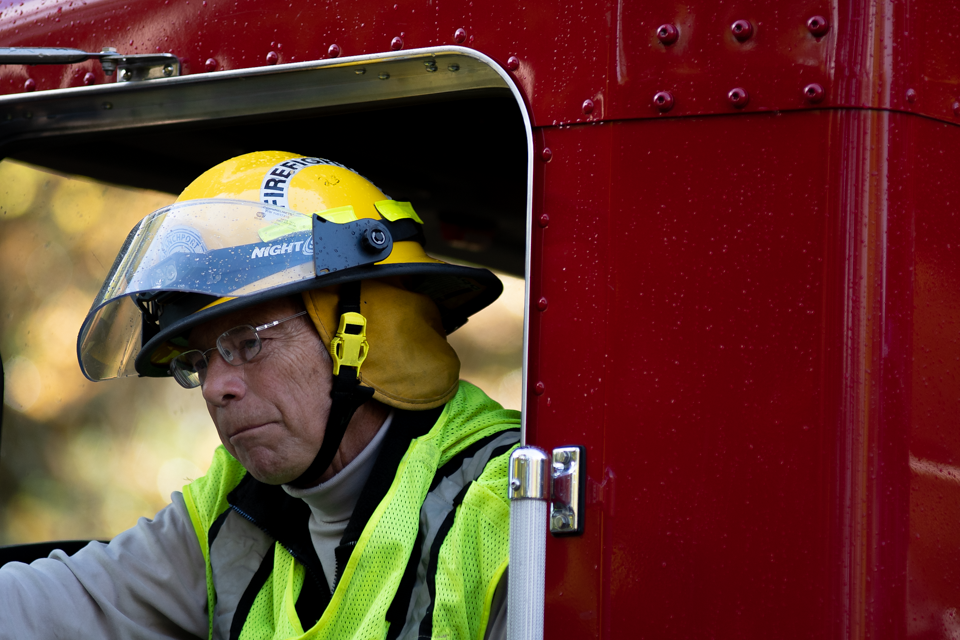 As a volunteer firefighter, he's been on call every day, 24-hours a day, for 45 years. He can thread a 20-ton firetruck though a needle on a steep incline in an ice storm on the edge of a gully while a house is burning. Over and over, he drops whatever he's doing to run and help – fires, floods, car accidents. He is immensely generous with his time, his expertise, and his stories. (O lord, the stories he has!)
My dad drilled the idea that "we compete together" into our heads from the time we were born. His focus on taking care of others and working together helped lay the foundation for the collaborative, vibrant wine industry in New York State that is going gangbusters today – more than 500 wineries strong and still growing!
Thanks, Dad. We love you.
Happy father's day.
~ Suzanne Hunt
Daughter, Co-owner and Director of Sustainability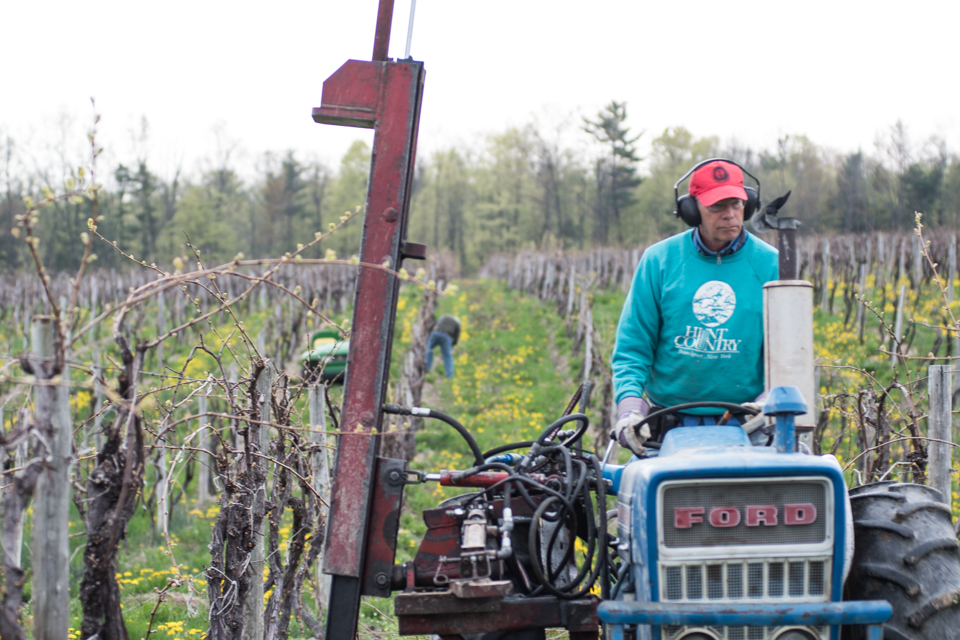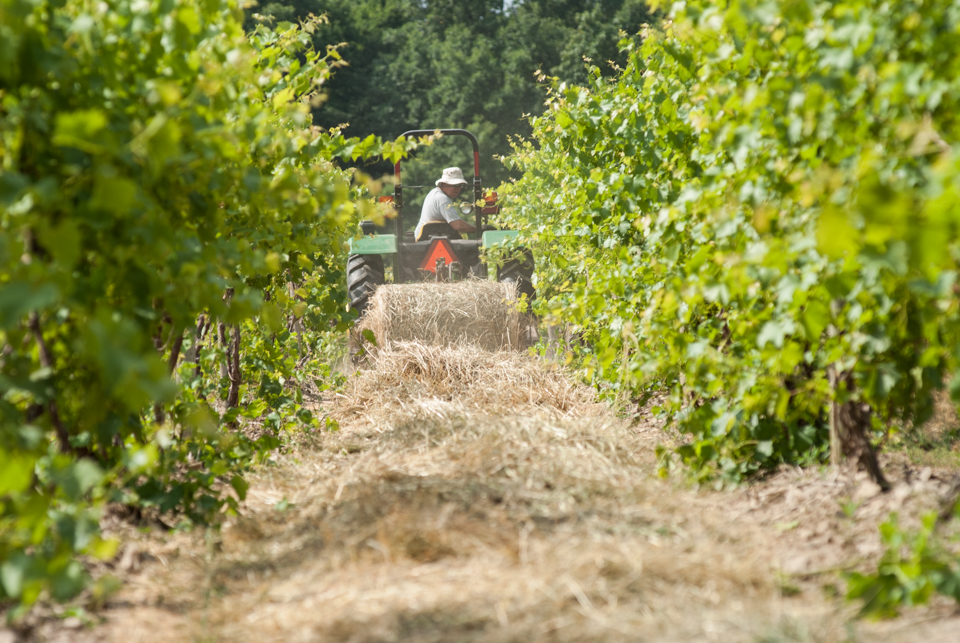 The New York viticulture industry's attempts to create a statewide sustainability certification program moved in fits and starts over the past decade or two, but the latest effort appears to be gaining momentum.
Suzanne Hunt, co-owner of Hunt Country Vineyards and an environmental consultant, has been advocating for the creation of a statewide sustainability program for years. It would benefit Finger Lakes wineries such as hers and reassure consumers who want to know which wines are sustainably made, she said.
"There's a lot of committed growers ready to sign up once this is launched," she said.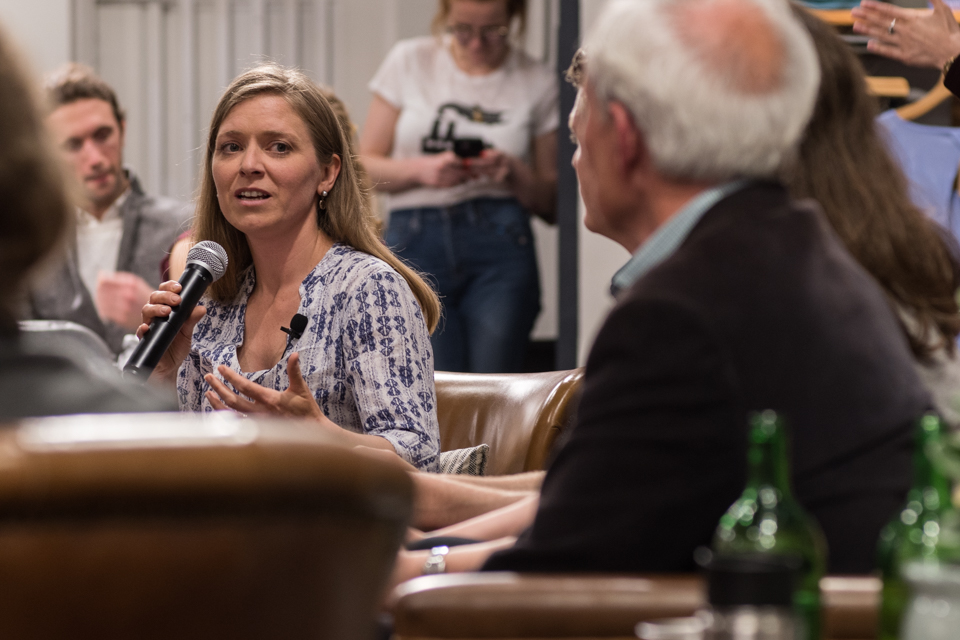 Forbes just featured co-owner Suzanne Hunt and some of her thoughts on how wine producers should be prepared to explain the idea of sustainability to customers.
"It is complicated. We have to be ready to explain. There is no one size fits all, we have to collaborate to make sure we minimize confusion, make it clear, but there is no way to avoid the complexity."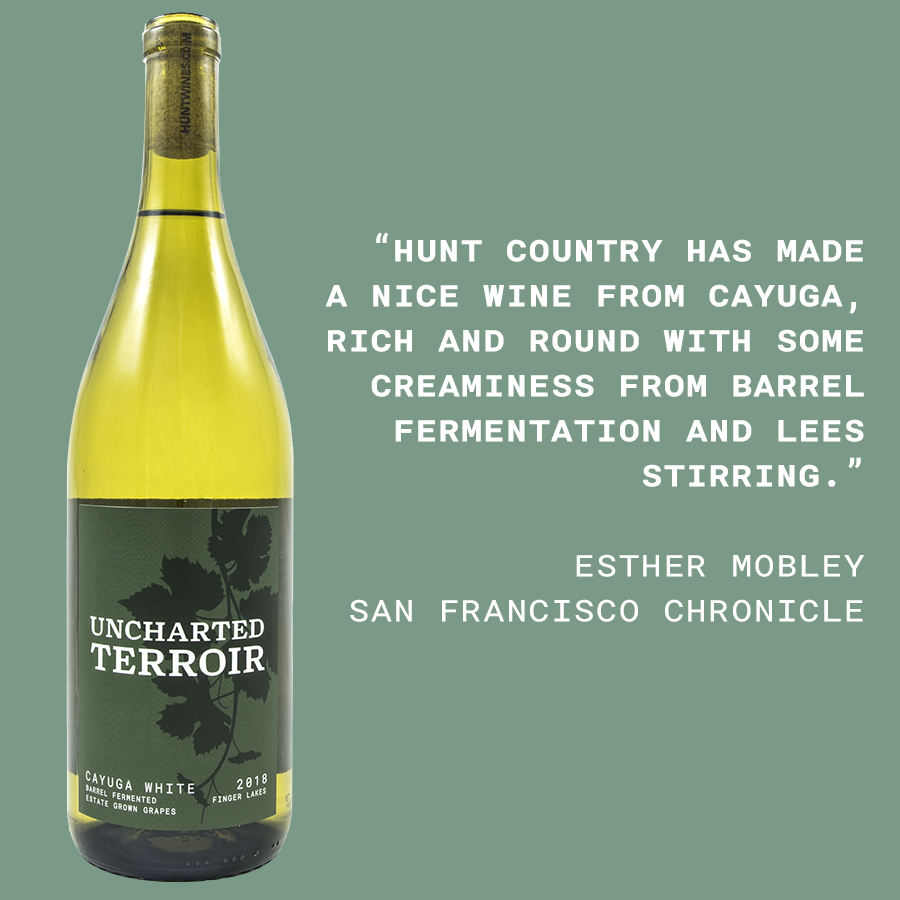 Our 2018 Uncharted Terroir Cayuga White received a wonderful little review from Esther Mobley, the wine critic for the San Francisco Chronicle. It was part of a bigger piece she wrote about hybrid wines that she really enjoys – and why hybrid grapes are becoming more and more important.

"What makes the hybrid conversation urgent is climate change. As temperatures warm and weather patterns become more erratic, vinifera may not be able to thrive forever in all of the places where it's currently grown. Some scientific predictions, in fact, suggest if current trends persist, half of the world's wine regions will become inhospitable to vinifera. Sure, the European grapes — all our Cabernet Sauvignons and Pinot Noirs and Syrahs — are working great in California now. But they may not always...

"Most of the efforts with hybrid winemaking in the U.S., however, are happening outside of California, in areas where extreme weather makes it difficult to grow vinifera successfully... Under its new Uncharted Terroir label, Hunt Country Vineyards in upstate New York has made a nice wine from Cayuga, rich and round with some creaminess from barrel fermentation and lees stirring."

Read the full story when you have a few minutes.

Terroir is often thought of as a snooty wine term. But it's actually a really beautiful concept – especially as it's described by Suzanne Hunt in celebration of Earth Day.
At its best, winemaking is about capturing the unique essence of your place and all of your practices – the terroir – in every bottle of wine. So the fact that we put so much emphasis on stewardship of the land and being as sustainable as possible here at Hunt Country makes perfect sense.
Because our stewardship – all of our decisions about how to take care of the terroir – is critical to the essence of our wine.
To make great wine, you have to have clean air, clean water and healthy soil.
Watch Caring for the Land, a short video that tells our story of sustainability and stewardship.