February 13, 2020 | Awards, Sustainable Practices | Hunt Country Vineyards
Hunt Country receives 2020 Sustainability Award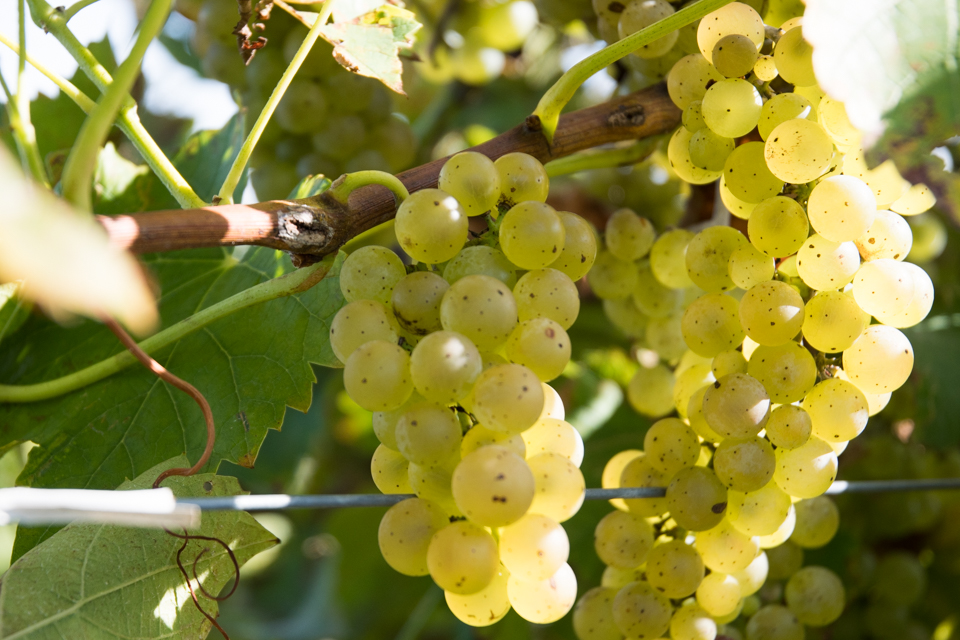 Hunt Country Vineyards on Keuka Lake is the recipient of the New York Wine & Grape Foundation's Sustainability Award for 2020.

"We congratulate Hunt Country Vineyards for being recognized by their peers as a pioneering winery deploying extensive sustainability practices on their farm and in their winery," says Sam Filler, executive director of the Foundation.

Presented for the first time in 2019, the Sustainability Award recognizes an organization or business that has demonstrated noteworthy sustainable practices and a commitment to conserving natural resources, protecting our environment, and contributing to the overall success of the New York State economy. The winner is determined by nominations from within the wine and grape industry, as well as related businesses and individuals.

"Hunt Country Vineyards sets the standard for what it means to be a sustainable winery operation in New York," says Filler.
"It's wonderful validation of many years of taking care of the land for future generations," says Art Hunt, co-founder and co-owner of Hunt Country Vineyards.
"It's great to receive this recognition," says Suzanne Hunt, Art's younger daughter and an international consultant for clean technologies and sustainable farming, who is also helping to run the family business. "The fact that the New York Wine & Grape Foundation created this award shows real leadership. We're honored to be the first winery to receive it."

When Art and Joyce Hunt, his wife and business partner, took over the farm in the 1970s, they realized that they needed to do more to care for the land and their community. Hunt Country Vineyards has since become a regional leader in sustainability. The seventh generation family farm has a 350 solar panel array that provides the majority of the farm's electricity needs. Hunt Country was an early adopter of extensive geothermal heating and cooling, and installed a system which has replaced the conventional A/C and heating in the tasting room, winery and warehouses. Hunt Country is the only Finger Lakes winery to provide free EV charging stations to customers. Several acres of the vineyards have been certified organic and the winery plans to release its first wine made from organically-grown grapes in 2020. Soil health is a priority, and Hunt Country has doubled the soil organic matter in their vineyards over the past decade. The vineyards and farm are managed as a complete ecosystem, providing ample habitat for a diverse community of bees, birds and other wildlife.

"Every winery and farm can do it," says Art. "It's not all or nothing. You can work at it every year without it impacting your bottomline too much and gradually increase your profitability."

The award will be formally presented to Hunt Country Vineyards during the Unity Awards ceremony at the Foundation's B.E.V. NY Conference at the end of February.
Comments
Commenting has been turned off.