NEWS & INFORMATION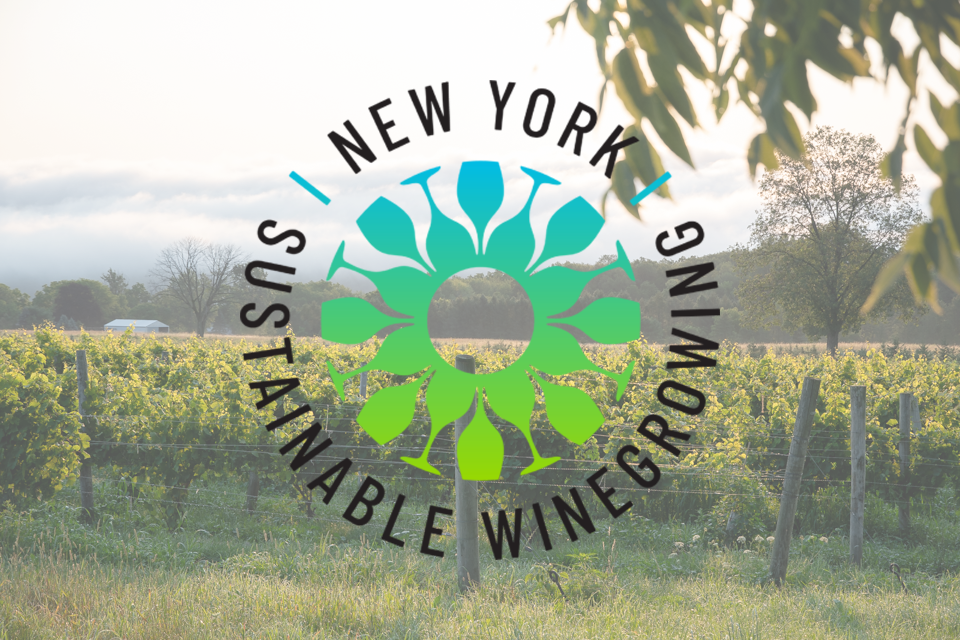 Hunt Country Vineyards is thrilled to announce that we are officially certified sustainable under the brand new Sustainable Winegrowing program from the New York Wine & Grape Foundation!
The New York Sustainable Winegrowing Program is a voluntary third-party certification program that recognizes vineyards that adhere to the highest standards of sustainability, ensuring the long-term health and vitality of New York's vineyards.
We have advocated for the creation of a rigorous sustainability certification program for New York State for many years. Other states and countries have similar certification options but until now we didn't have one for New York wineries. Suzanne Hunt, co-owner of Hunt Country Vineyards, chaired the committee that guided the effort's development at the New York Wine & Grape Foundation.
"Our loyal fans know about our passion for stewardship," says Suzanne. "But for all of the people who don't know us already, it's important to have this validation for our dedication to sustainability."
"We are proud to recognize the first officially certified growers under the New York Sustainable Winegrowing Program," says Sam Filler, executive director of the New York Wine & Grape Foundation. "Without their dedication to doing good for the environment and the community, this initiative wouldn't exist. We look forward to wine enthusiasts tasting the fruits of their labor soon."
The New York Wine & Grape Foundation describes the Sustainable Winegrowing Program as providing a clear pathway for vineyards to achieve certification by implementing regionally defined sustainability standards. These standards are compiled in the annually reviewed VineBalance workbook, which encompasses 144 action items addressing various aspects of sustainability, including input reduction, soil health, water protection, resources and waste, energy conservation, ecosystem health, climate resiliency, continuous improvement, and social equity.
This certification is just the latest recognition of Hunt Country's sustainability ethos and efforts. In 2020, we received the New York Wine & Grape Foundation's Sustainability Award. In 2021, we joined the International Wineries for Climate Action, a working group taking collective action to decarbonize the global wine industry. We've also won awards for our leadership in renewable energy, and Suzanne and her parents were recognized by Wine Business Monthly as some of the top leaders who shape the way the wine industry operates because of our sustainability efforts.
Raise a glass and celebrate this latest achievement with us! And thank you for supporting everything we do here at Hunt Country!