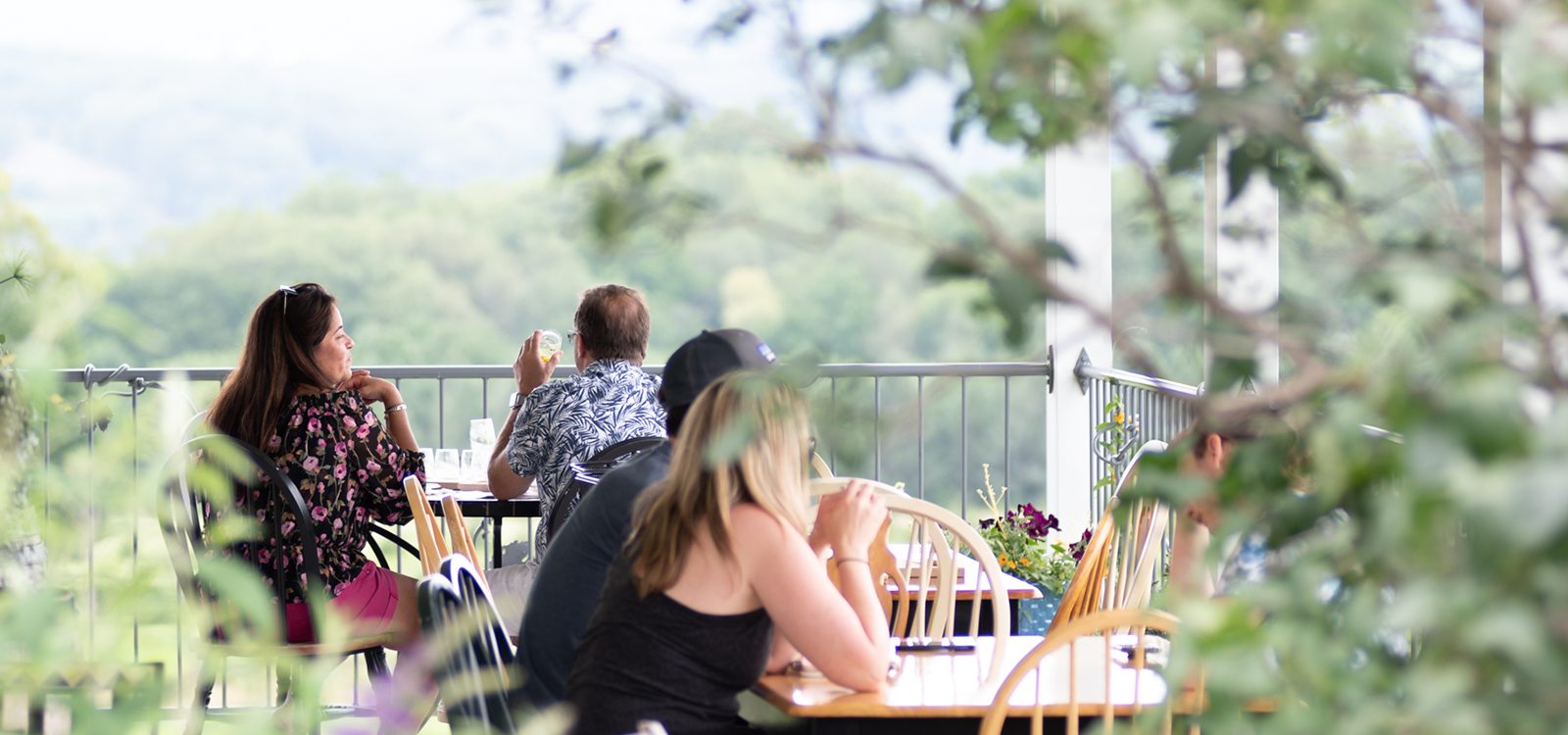 VISIT US
Tastings, outdoor spaces and curbside service.
Whether you're a long-time fan of Hunt Country or you've just discovered us, we're thrilled to see you this season! Reservations preferred for tastings, but walk-ins are always welcome when seating is available. Reserve your preferred day and time online or by calling us at 315-595-2812. For groups larger than 6, please call.
Tastings
Friday and Saturday, 10 am to 5 pm
Sunday, 11 am to 5 pm
Purchases
Monday - Saturday, 10 am to 5 pm
Sunday, 11 am to 5 pm
Wine Tastings
Standard Wine Tasting
A customized flight of 5 wines at $10 per person
Wine by the Glass
$5 - $12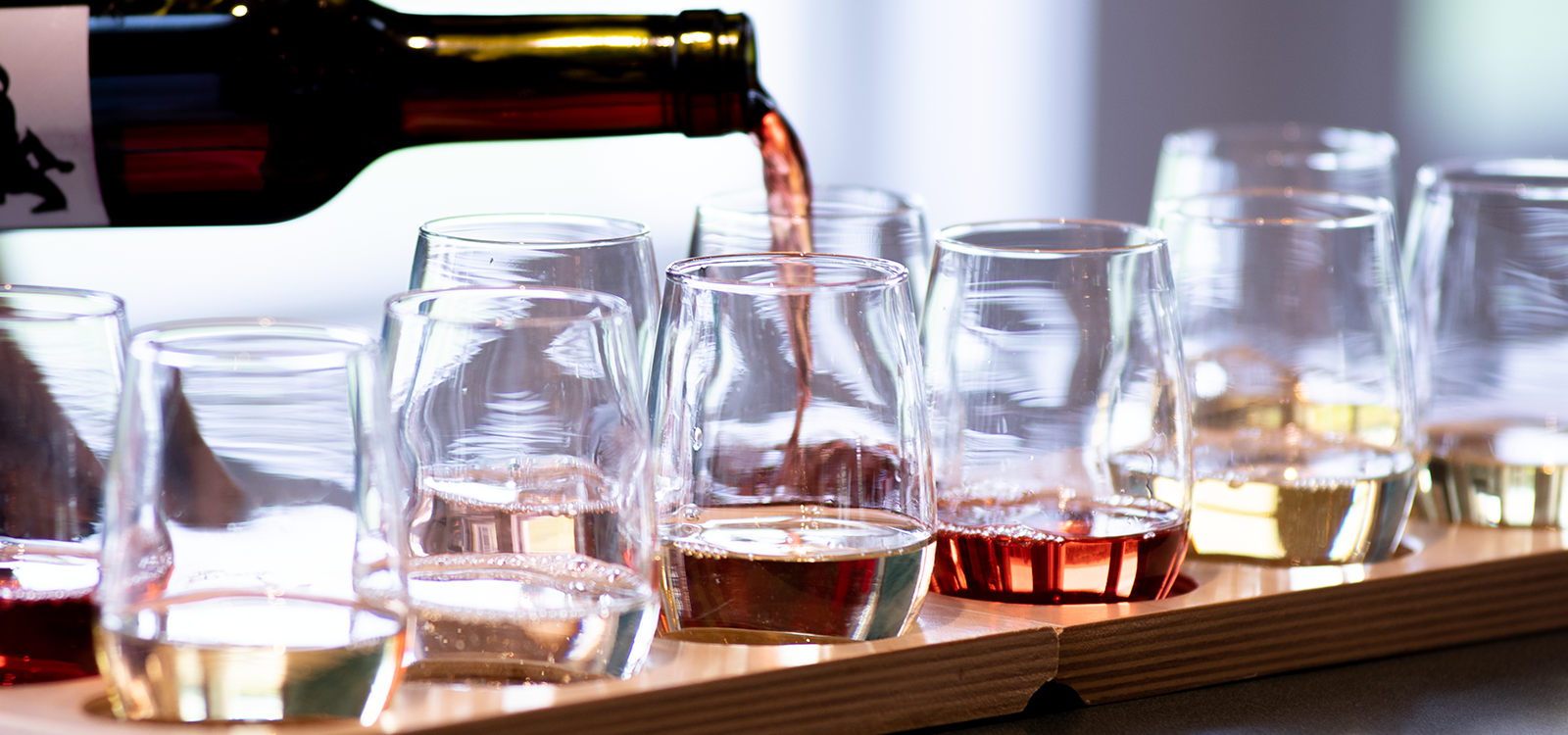 Outdoor Spaces
Our outdoor spaces are open for you to come and enjoy wine by the glass or bottle – along with the sun and beautiful Keuka skies!
Be prepared for inclement weather. If you are using our outdoor area and the weather turns rainy, you should be prepared with an umbrella or to hurry to your car. We have expanded our indoor seating to its largest size ever, but available seating will go to parties that made reservations.
Curbside
If you're looking to pick up wine to take home or on your next Finger Lakes adventure, give us a call (315-595-2812) to place your order. We'll have it ready and waiting for you curbside.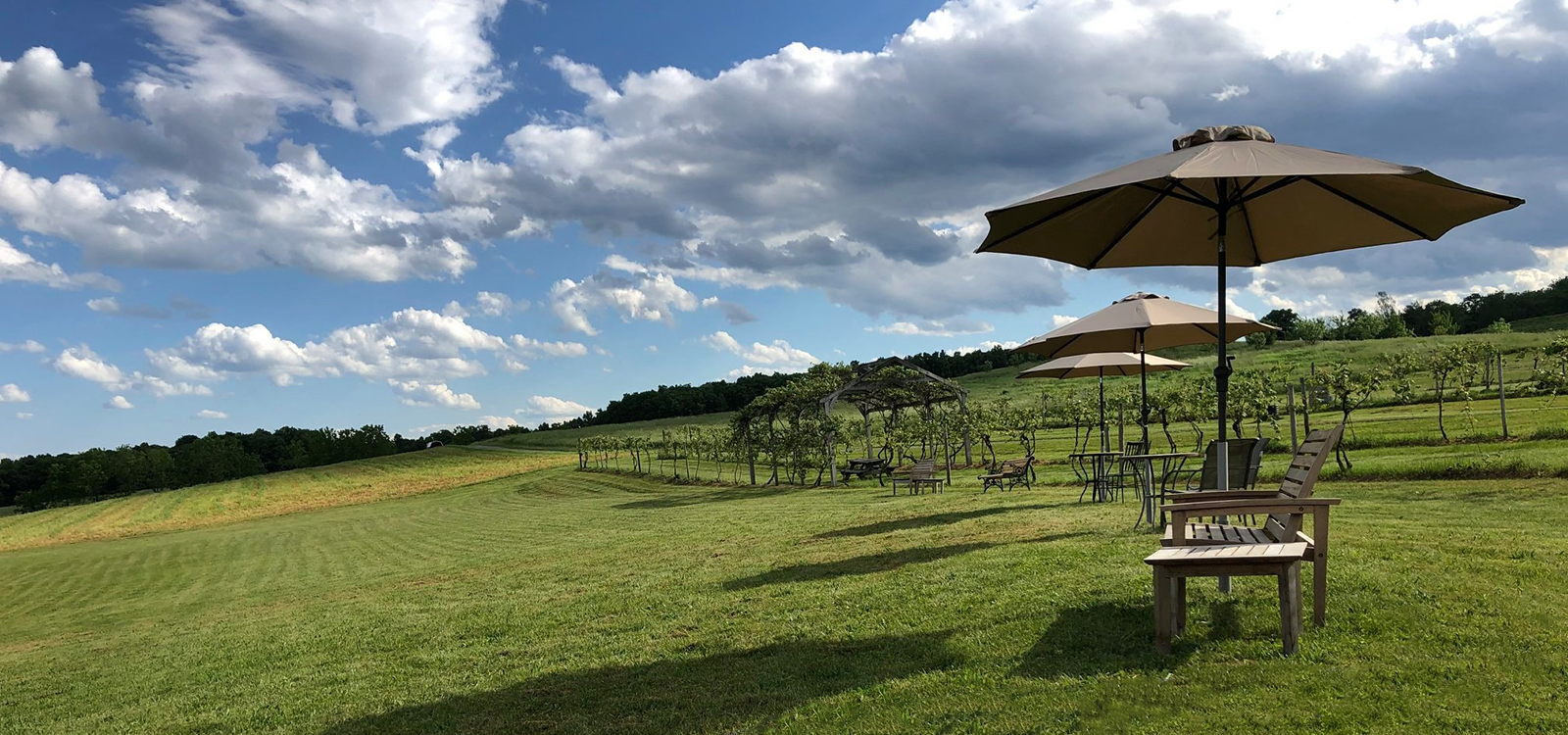 COVID-19
We greatly appreciate your continued patience and understanding as we figure out the best ways to keep you and our staff safe, and prevent another surge of COVID-19 infections.
Visiting the winery means you are aware of the current COVID-19 pandemic and understand the risks associated with visiting public places and won't hold Hunt Country liable in the event you become infected with the virus. You also understand and will follow the best practices laid out by the CDC and NYSDOH, as well as the practice and directions provided by Hunt Country. Please postpone your visit to the winery if you are or have been exposed to persons who are ill, showing symptoms, or have tested positive for COVID-19 in the last two weeks.
Masks: Per New York state requirements, masks are now required to be worn in our tasting room at all times by all guests and staff, regardless of vaccination status. Masks may be removed while you are physically drinking and eating. We will continue to maintain appropriate social distancing measures, proper air ventilation, and air filtration methods. This new requirement will be effective through January 15, 2022, at which time New York state will re-evaluate next steps.