May 26, 2023 | News, Sustainable Practices, Wines | Hunt Country Vineyards
Mitigating frost damage through diversity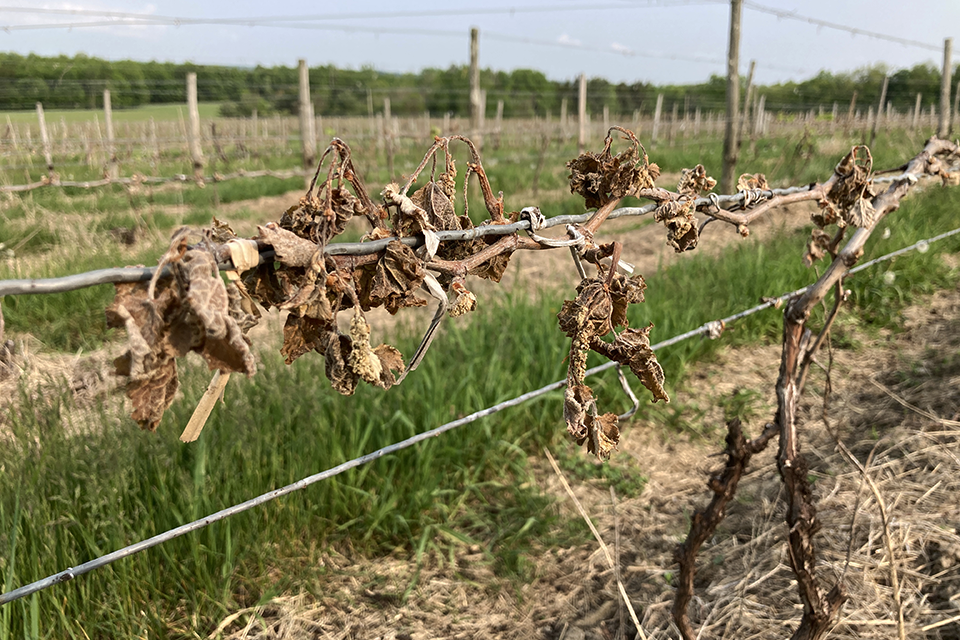 By now you've probably heard about the late frost that hit the Finger Lakes region last week. Many vineyards suffered heavy damage and Hunt Country, unfortunately, was no exception. We're still assessing the exact level of damage and it will be a few weeks before we know for sure. However, it appears that our vinifera grapes – Cabernet Franc, Chardonnay, Riesling – will be a complete loss with no harvest this year. On the other hand (and presuming there are no additional disasters) our hybrid grapes – Vidal Blanc and Vignoles in particular – will give us a reduced but sizable crop. We'll keep you posted as the season progresses.
This is the sort of weather event that every winery fears – and the sort of event that will happen more and more often with climate change. Was this recent frost part of the climate crisis we're facing? We don't know. But it's exactly the kind of extreme weather we've been preparing for by diversifying the types of grapes we grow.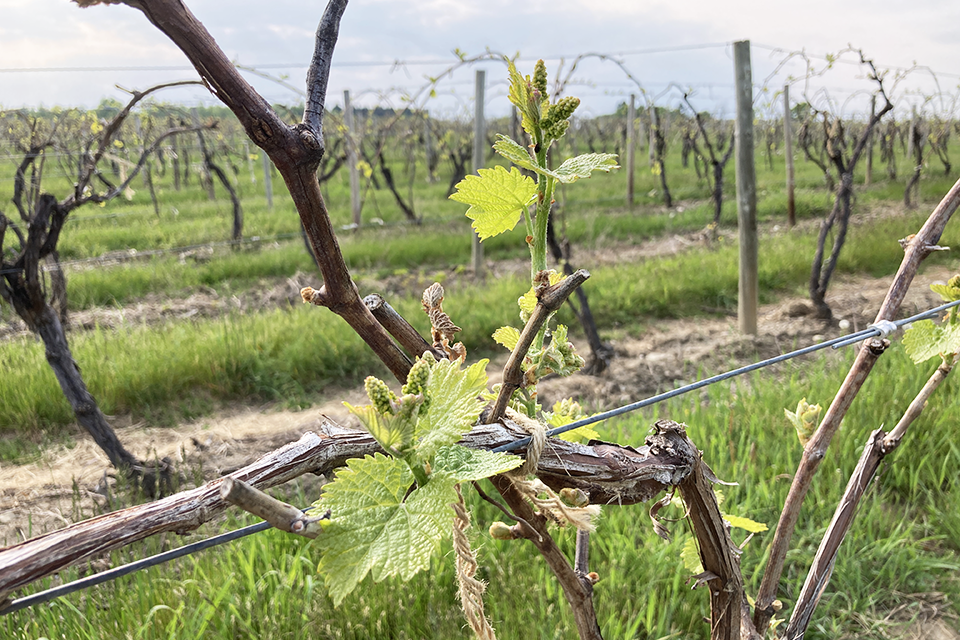 Hybrid grapes (as seen in this photo) are far more rugged and resilient than their vinifera relatives. And while hybrids have historically been looked down on in the wine world, they can produce absolutely beautiful wines when given the same love and attention as vinifera grapes.
This is why we grow hybrid grapes. And this is what our Uncharted Terroir line of wines is all about: Enhancing the resilience of our farm through diversification and sparking interest in these more rugged grape varieties by experimenting with new styles and flavors that we all can enjoy.
One way or another, we are going to have amazing wine this year. And if you haven't already added Uncharted Terroir wines to your collection, give them a try!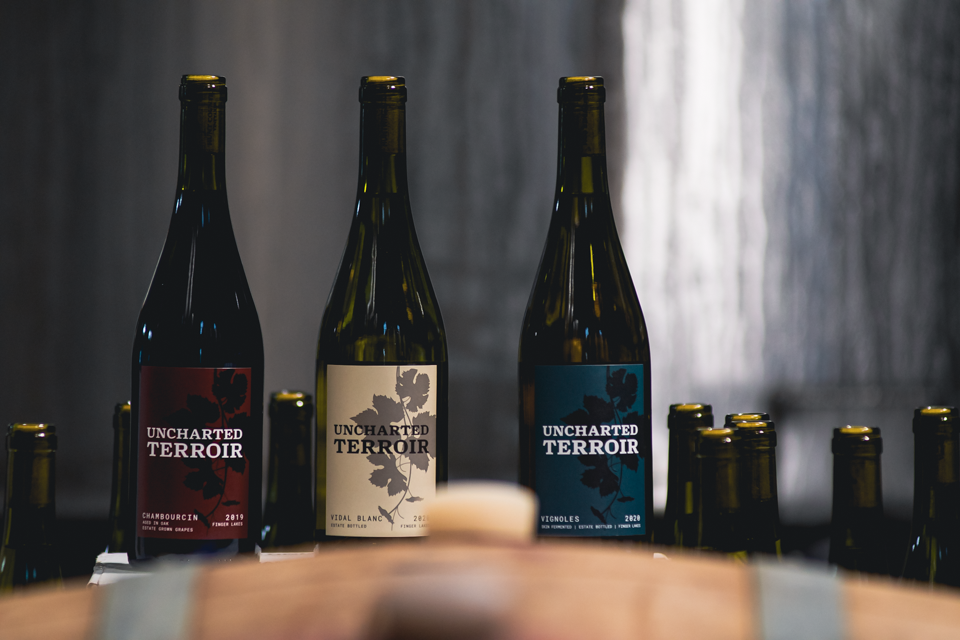 Comments
Commenting has been turned off.