February 11, 2021 | 40 Years, Ice Wine | Hunt Country Vineyards
The Story of Our Ice Wine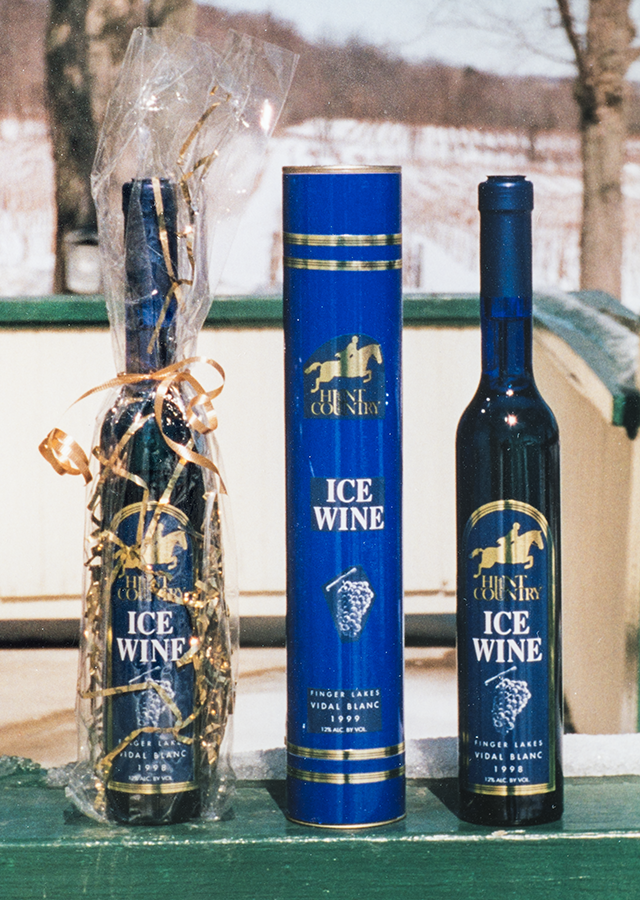 At Hunt Country, we're pretty proud to be the longest, continuous producer of genuine ice wine in the United States. However, we weren't the first.
In 1981, the Taylor Wine Company produced the first ice wine in the U.S. A couple years later, when Art was walking through one of Taylor's vineyards in late November, he happened to pick one of the frozen Vidal Blanc grapes and pop it in his mouth. It tasted like the most amazing sorbet and Art was hooked!
The Hunts then decided to field-graft an acre of their own with the same variety of grapes. Vidal Blanc is a French hybrid variety that's bred to withstand the cold of winter and ripen with a high amount of sugar even in cooler climates – grape characteristics that are essential to crafting a great ice wine.
In 1987, Art and Joyce had their first full Vidal crop of Vidal. They left all it on the vine so they could make their very first batch of ice wine.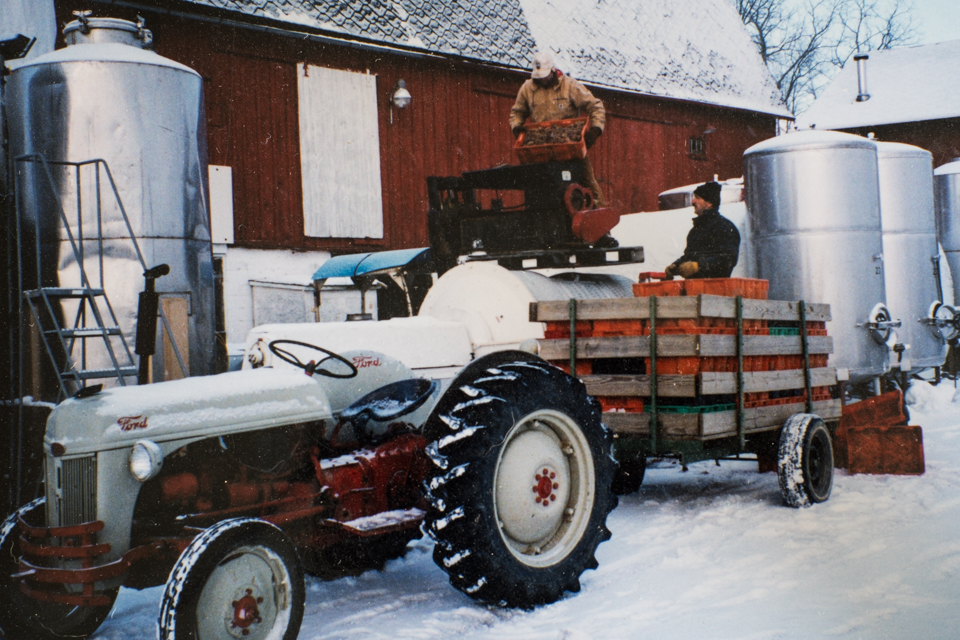 Genuine ice wine – or "Eiswein" as it's known in Germany – is made by allowing the grapes to freeze in the vineyards deep into the winter. Then early one morning - before the temperature rises above 15° F in the vineyards - the grapes are harvested by hand. The fruit is then pressed for many hours to get a small quantity of intensely flavored juice which concentrates sweetness, flavors and acidity.
There are, of course, many risks involved with making ice wine like this. The grapes have to hold up to rugged winter conditions. Deer, birds and other wildlife can eat the fruit before it's harvested. And the winter may not get cold enough for long enough to freeze the fruit – a possibility thats becoming more and more likely with climate change.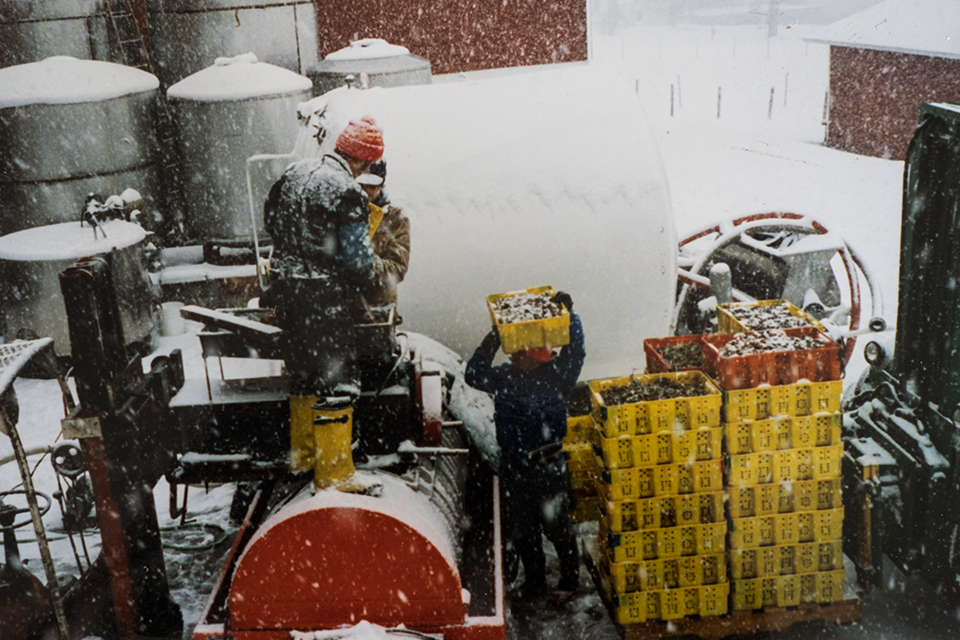 However, when everything goes right, the resulting wine is deep gold in color and filled with flavors of rich honey, sweet apricot and exotic fruit. It's liquid gold and unlike anything you might have tasted before.
That's why we've been so committed to crafting ice wine for all these years.
So to celebrate our long and storied history with this amazing wine, and to continue celebrating our 40th anniversary, our Vidal Blanc Ice Wine is now $40 a bottle.
If you've never tried genuine ice wine before, now's your chance. And if you're already a fan, now's your opportunity to add a few more bottles to the wine cellar – it ages very well!
Comments
Commenting has been turned off.