NEWS & INFORMATION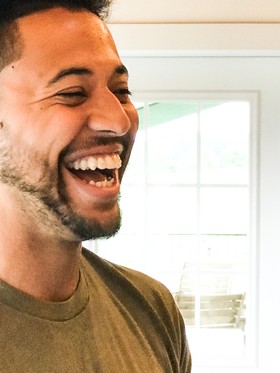 It is with profound sadness that we're sharing the news that many of you may have already heard. Trevor Irby – a former employee and a friend of our family – was one of the people killed in the senseless shooting at the Gilroy Garlic Festival in California this past Sunday.
Trevor was one of the finest people we've ever had the pleasure to know and work with. His incredible smile was defining and contagious. He had a way of making every day a great day. Trevor was a helper, he was committed to taking care of others in both big and small ways. He was exactly the kind of person we need in this world, which makes his loss all the more difficult.
We send our sincere condolences to Trevor's family, friends and to everyone who knew this exceptional young man. He will forever have a special place in all of our hearts. We miss you, Trevor.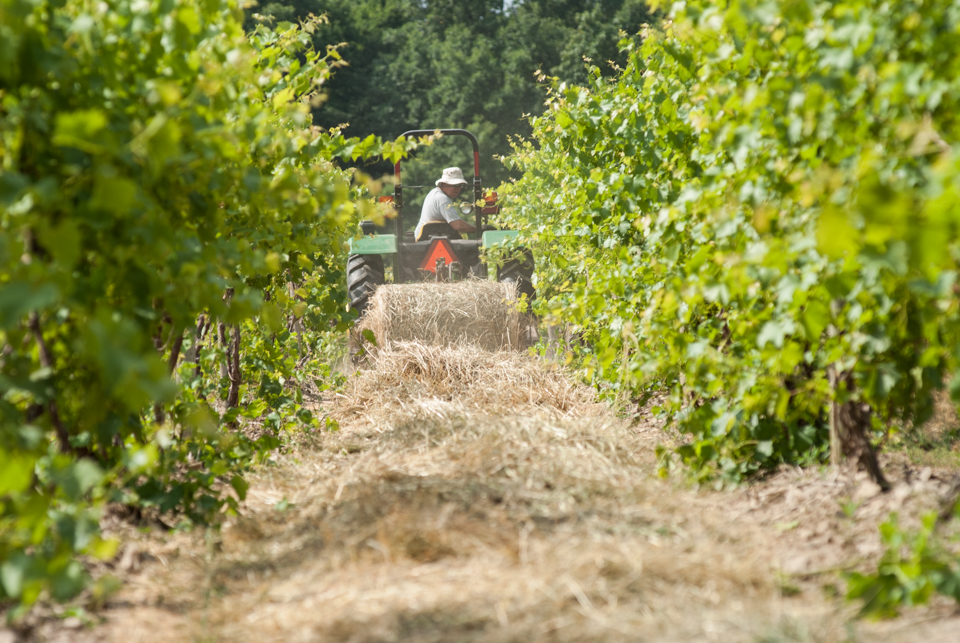 Climate change isn't just creating lower yields in vineyards, it's also making grapes more susceptible to pests and mildew. Many growers are using more pesticides to cope with increased pests. But Hunt Country Vineyards has gone the opposite route, reducing its pesticide use in favor of better soil management through mulching and composting.
Here's a great story by Irina Ivanova from CBS News about some of the impacts of climate change on the wine industry and how we're responding with sustainable farming practices here at Hunt Country.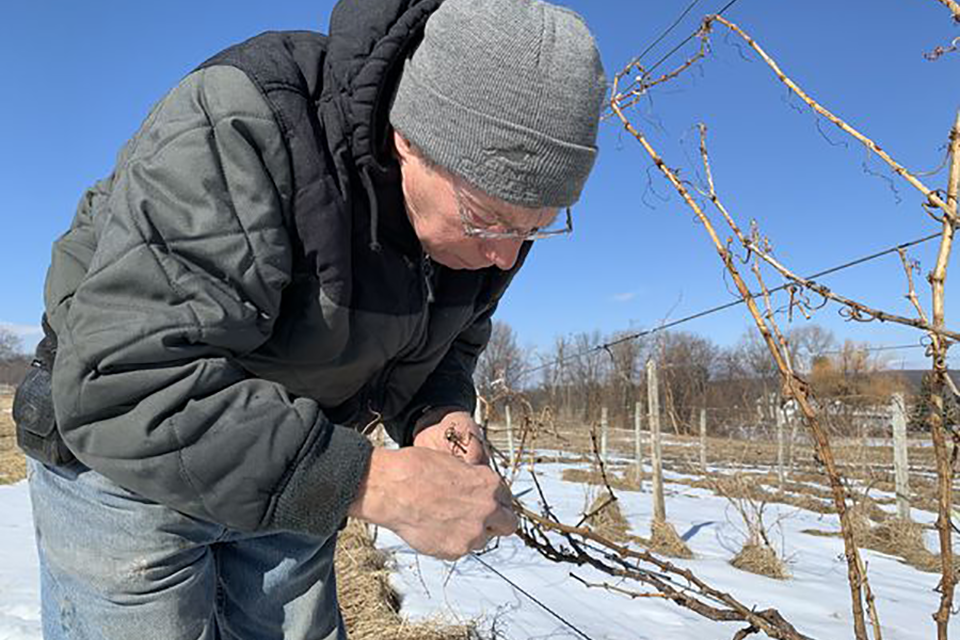 "We're already seeing changes in climate that are likely to have big impacts on the wine industry in the Northeast, including Upstate New York," says Ben Cook, a climate scientist with Columbia University and the NASA Goddard Institute for Space Studies.
Hunt Country Vineyards might be at the forefront of responding to human-caused climate change – and at taking steps to prevent it.
Here's a great story by Glenn Coin from The Post-Standard in Syracuse about how we and other Finger Lakes wineries are taking on the challenge of climate change.

We use the harvester for picking our regional varieties like Cayuga, Seyval, Vignoles, Chambourcin and De Chaunac. The vines of these varieties are hearty enough to be shaken and the grapes are of consistently good quality so they don't need to be hand-selected.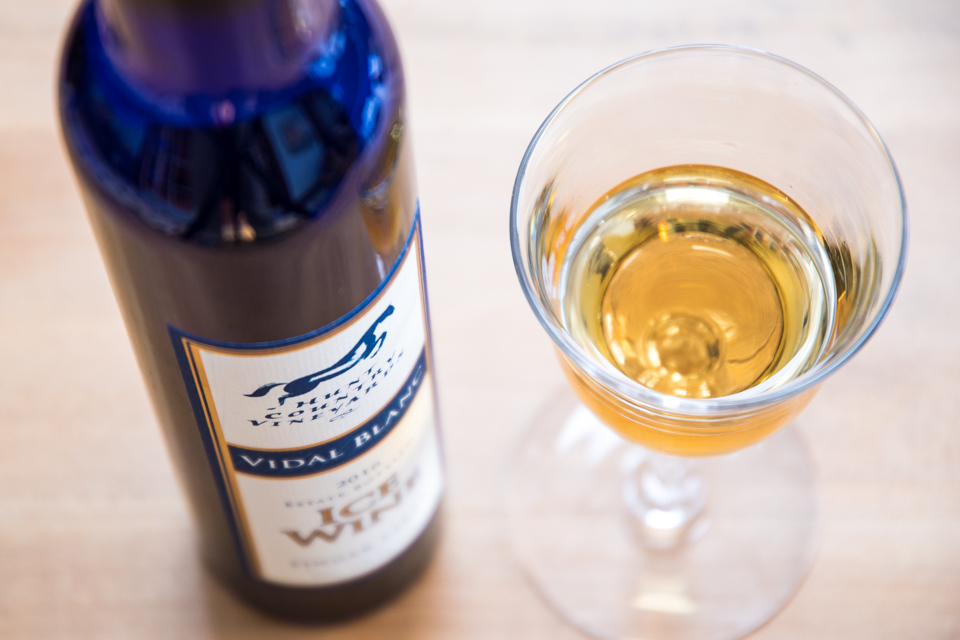 This week the New York Wine & Grape Foundation announced the results of the 2018 New York Wine Classic, and our 2016 Vidal Blanc Ice Wine was judged to be the best ice wine in the state!
The New York Wine Classic is organized by the New York Wine & Grape Foundation and is open to all 440 wineries in New York. The awards are based on blind tastings by 21 expert judges from across the country. Judges include prominent wine writers, restaurateurs, retailers, and wine educators.
We are thrilled to have such a prominent group of individuals recognize our Ice Wine as one of the best wines in New York. We've been crafting genuine ice wine since 1987, which makes us the longest continuous producer in the United States. There is difficulty and risk involved with making a traditional ice wine like this, but it's worth it!
If you haven't tried this brilliant dessert wine before, please do! We'd love to know what you think too.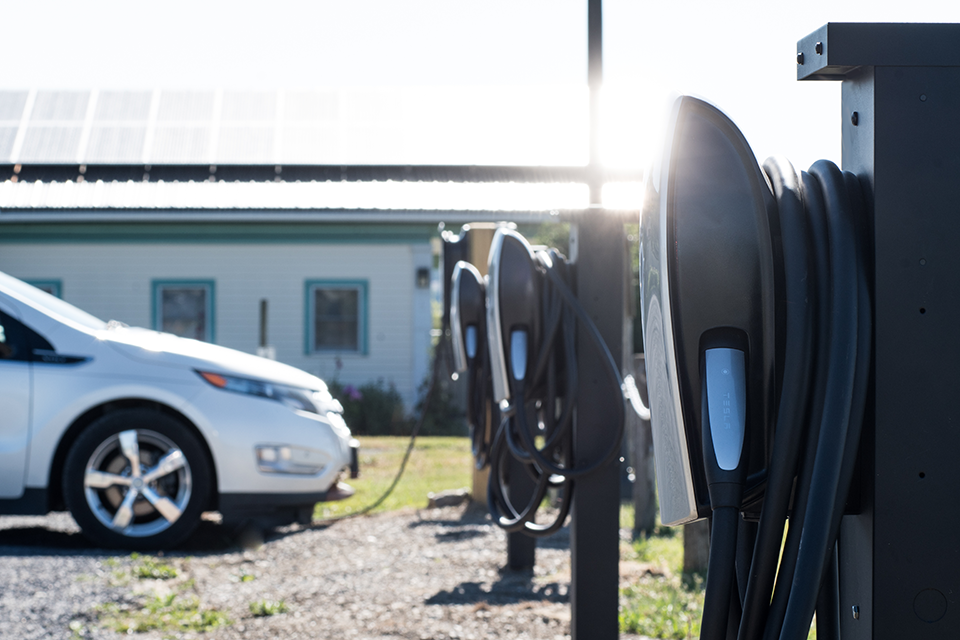 The Hunt family has just installed five electric vehicle chargers in their parking lot at Hunt Country Vineyards on Keuka Lake, which makes them the first winery in the Finger Lakes to provide charging stations to their customers.
"Sustainability is an evolution," says Suzanne Hunt, director of strategic development at Hunt Country Vineyards and a global consultant on renewable energy. "The EV chargers are just one more thing we can do as a business to help accelerate the transition to clean, locally-produced power."
In 2015, the Hunts installed a 348-panel solar system that provides most of the electricity used by the farm and winery. As a result, Hunt Country Vineyards and three other collaborating Finger Lakes wineries collectively received the national Solar Champion Award from the Solar Energy Industries Association for their leadership in helping the region transition to solar energy use.
According to the New York State Energy Research and Development Authority (NYSERDA), transportation currently accounts for 40 percent of the state's greenhouse gas pollution that contributes to a changing climate. Conventional cars and trucks also generate pollutants that directly affect human health, including carbon monoxide, particulate matter, hydrocarbons, nitrogen oxides and other toxins.
Electric vehicles, of course, don't produce any of these emissions. And even though electricity generated by burning fossil fuels is often used to charge EVs, the Union of Concerned Scientists has determined that it's still four times cleaner to drive an electric car than the average conventional car.
"Electric vehicles are the only vehicles that get cleaner over time, as our grid gets cleaner," says Hunt. "The faster we transition to renewables, the faster we eliminate the harmful emissions."
EVs also incur dramatically lower lifetime costs to their owners due to reduced (or non-existent) fuel costs and lower maintenance costs. A typical internal combustion engine has over 300 parts whereas an electric motor has fewer than ten, significantly reducing the number of things that can break or require replacing.
"Driving an EV not only keeps the air cleaner but also keeps more money in your pocket," says Hunt.
The Hunts have installed four Tesla chargers and one universal charger, which can be used for other types of vehicles like the Chevy Volt and Bolt, the Nissan Leaf and the BMW i3. All five chargers were acquired through a program at Tesla: the company provides the chargers for free and pays for the installation, while the recipient business arranges and oversees the installation.
"And now we can provide free power to our customers with EVs," says Hunt. "We've already planned for the installation of additional universal chargers as more and more people come to the winery in electric vehicles."
According to several searches for EV charging stations in the Finger Lakes on the Tesla website (www.tesla.com/destination-charging), PlugShare (www.plugshare.com), ChargePoint (www.chargepoint.com) and Solving EV (www.solvingev.com), Hunt Country Vineyards is the only winery on Keuka, Seneca and Cayuga lakes to have charging stations available to their customers.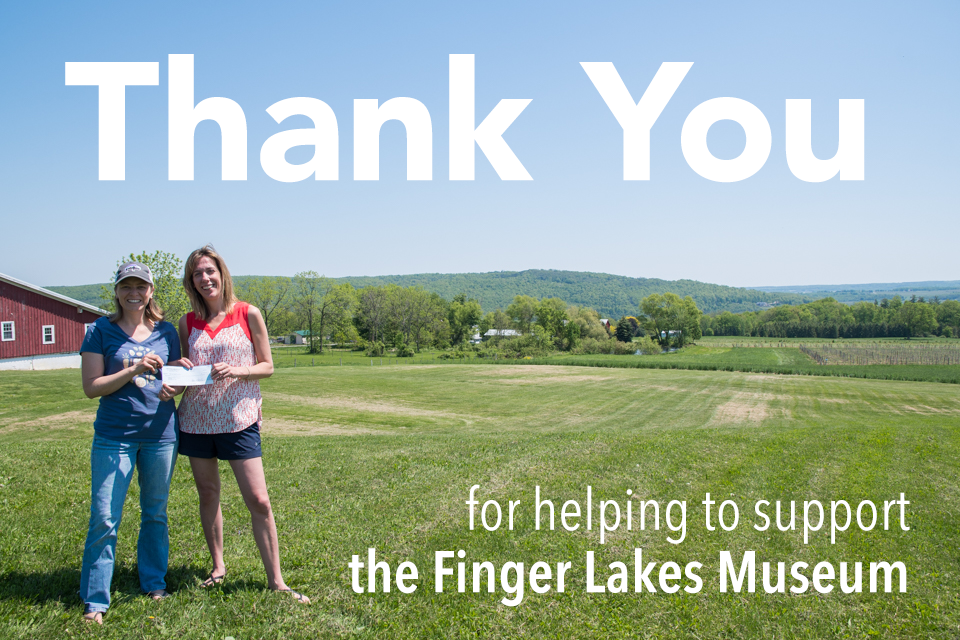 Last week we handed a check for $1,400 to the Finger Lakes Museum and Aquarium to support their mission of sparking curiosity and facilitating personal engagement with the natural wonders of the Finger Lakes. Thank you to everyone who bought wine in our tasting room and through our website during the month of April. You helped make this gift possible!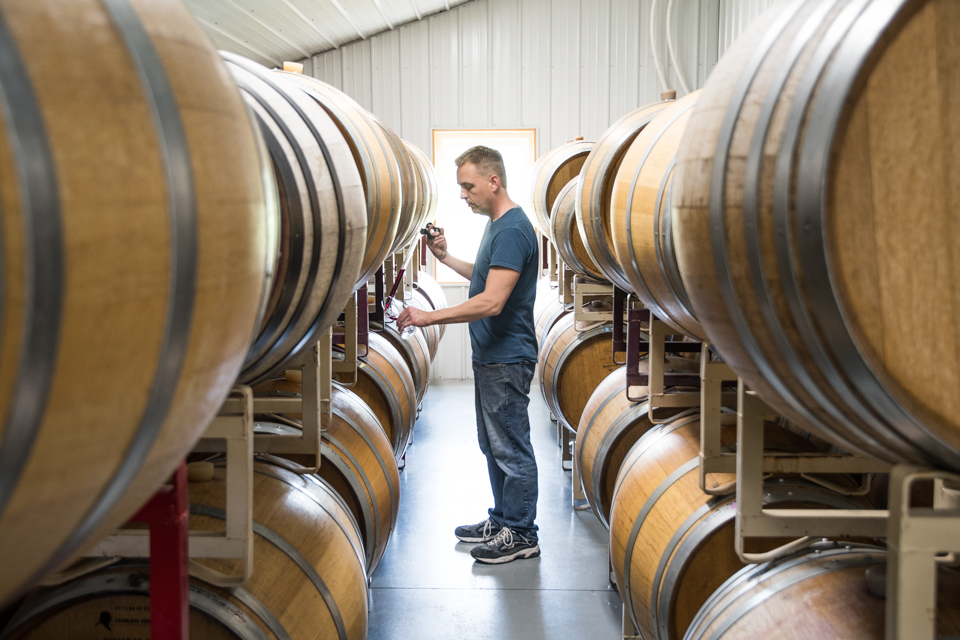 The warmer, sunnier days of summer are upon us. Which means we're headed into glorious days spent grilling food and laying out picnics for family and friends. But what wine goes best with this summer abundance?

"My favorite food-pairing wines are often sparkling wines," says Craig Hosbach, winemaker at Hunt Country Vineyards on Keuka Lake. "Sparkling wines are extremely food-friendly because the bubbles cleanse your palate, preparing you for your next bite of food."

The trick, he says, is to find rich foods that can hold their own against the carbonation. Smoked meats, cream sauces and strong cheeses like brie are a great place to start. Hunt Country's brand new Moscato, for example, is fantastic with strong, spicy Asian or Mexican dishes.
But then there's Remedy from Hunt Country, a brand new sparkling rosé that pairs wonderfully with more subtle fare like grilled salmon or tomato-cucumber salad.

"I'm always striving to make wines that combine two things that we're passionate about here at the farm," says Hosbach. "Growing great grapes to make great wines that complete your meal."

So what makes a great sparkling wine?

"Balance," he says. Hosbach believes that most (if not all) sparkling wines require a little bit of residual sugar to compliment the carbonation.

Moscato and Remedy are just two of the new wines released by the Hunt family just in time for summer. They also have a Traminette and a Cabernet Franc Rosé, and they're welcoming the return of a long-time favorite: their Pinot Gris.

To see all the wines they have to offer, visit Hunt Country Vineyards at their tasting room on Keuka Lake or online at HuntWines.com.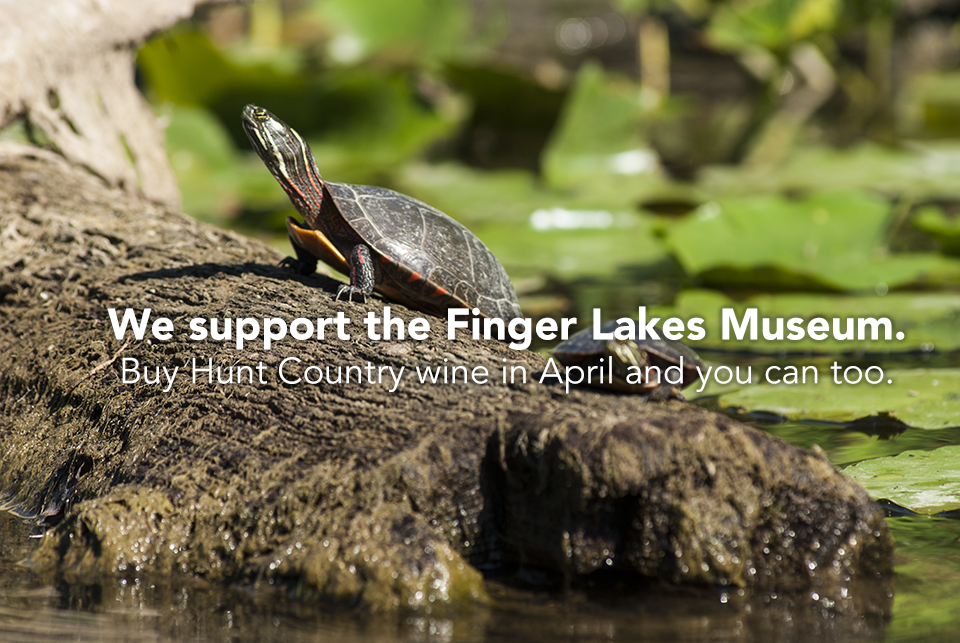 This April, Hunt Country Vineyards will be giving a portion of all sales made during the month to their neighbor down the hill: the Finger Lakes Museum and Aquarium. It's the beginning of a partnership between a local business and organization that share a common mission for promoting and protecting the natural beauty of the Finger Lakes.
"We are thrilled to establish this partnership with the Hunts," says Natalie Payne, executive director of FLM&A since 2015.
The Finger Lakes Museum and Aquarium is not your standard collection of exhibits and displays. Instead, it's currently a museum without walls. Its sole purpose is to spark curiosity and provide personal engagement with the natural wonders of the Finger Lakes. Yes, FLM&A is renovating the old elementary school in Branchport as its headquarters and has recently constructed a beautiful new barn on its campus along the banks of Sugar Creek. But these buildings are merely the jumping-off point for much bigger adventures: kayak trips through the wetlands and on the lake, guided woodland walks, and birding and photography classes, all led by expert guides and volunteers.
"Getting out on the water or into the trees is the best way for people to truly fall in love with this place," says Payne.
"It's exciting to collaborate with an organization that shares our passion for both the cultural and natural history of the region," says Suzanne Hunt, director of strategic development at Hunt Country Vineyards and a global consultant on renewable energy. She is the younger daughter of Art and Joyce Hunt, who started the winery in 1981.
The Hunt family has been farming on the west side of Keuka Lake for seven generations. The Hunts are committed to responsible, sustainable farming and production practices. They've installed award-winning solar and geothermal systems to reduce their use of fossil fuels. They make extensive use of mulch and compost in the vineyards to increase soil health. And they're increasing habitat for bees, birds and other wildlife all around the farm to create a more resilient environment in which to grow grapes.
"We depend on clean air and water, healthy soil, and a stable climate to make great wines," says Hunt. "As the museum educates visitors about all of the functions and services that these ecosystems provide — and that we all depend on — hopefully they will inspire more thoughtfulness about how our individual actions combine to create huge collective impacts."
"I'm extremely encouraged by the continued show of support from local organizations for the museum, particularly from Hunt Country Vineyards," says Payne. "The Hunts' history and success is exactly the kind of story that the museum will share and showcase as we continue to grow."
To purchase wine and support the Finger Lakes Museum and Aquarium, visit the tasting room at Hunt Country Vineyards or shop online at HuntWines.com during the month of April. To learn more about the museum and all of the programs that will be offered this spring and summer, visit FingerLakesMuseum.org.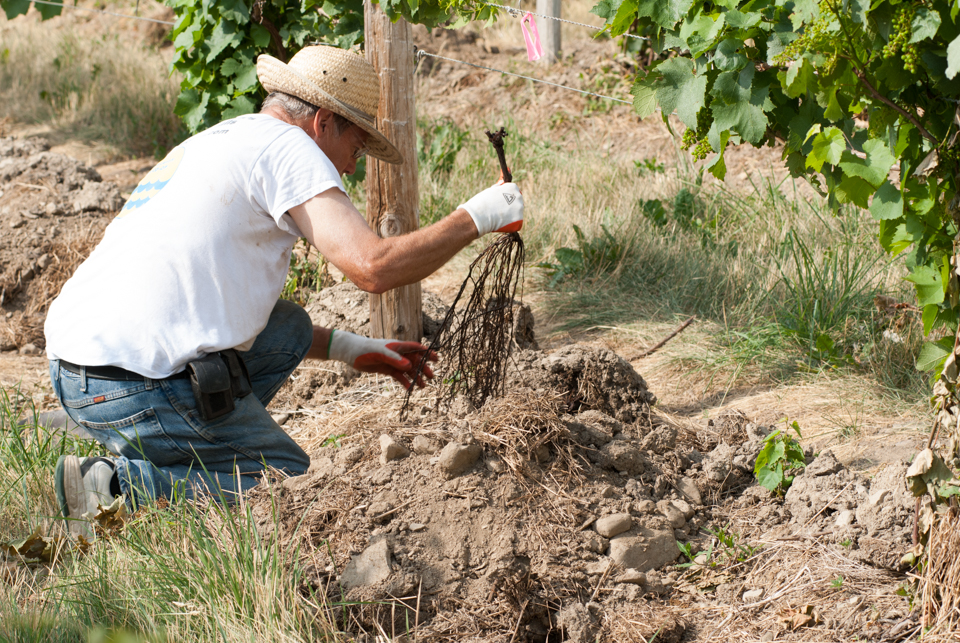 On Saturday, April 28, Hunt Country Vineyards will be hosting a full-day workshop on biochar production and use.
"We've been interested in biochar for a number of years," says Suzanne Hunt, who oversees sustainability practices at the winery and farm. Biochar is a type of charcoal made from a variety of different types of plant matter. When added to the soil, it can increase fertility, improve water and nutrient retention, and even help sequester carbon from the atmosphere. "And like compost, any farmer can make biochar with resources that they already have on their farm," says Hunt.
The workshop will include an overview of the benefits and uses of biochar, as well as a hands-on production demonstration outside. Learning sessions will be led by Kathleen Draper, of the Ithaka Institute, Finger Lakes Biochar, and the International Biochar Institute; and Johannes Lehman, professor of Soil and Crop Sciences at Cornell University.
"I am really excited to show farmers, foresters and fellow New Yorkers how to convert their organic waste into a valuable resource," says Draper. "There are so many ways that biochar can be put to use around the home and garden, like adding it to compost and helping reduce storm water problems."
Hunt and the entire family at Hunt Country Vineyards are looking forward to working with Draper and the other experts. "Biochar presents a low tech, low cost opportunity for farmers and gardeners to enrich their soil and put carbon back into the ground," says Hunt.
Registration for the workshop is $30 in advance or $40 at the door. The day will also include a lunch prepared by the chef at Hunt Country Vineyards, as well as a tour and discussion of the sustainable energy and agricultural practices employed by the Hunts on their seventh generation farm and winery. Participants are encouraged to wear outdoor clothing appropriate for the weather, including sturdy footwear and layers.
Click HERE to purchase tickets and for more details about the workshop.