September 5, 2019 | News | Hunt Country Vineyards
The Trevor Irby Memorial Scholarship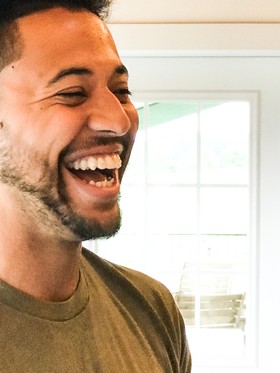 A little over a month ago, we shared the tragic news that Trevor Irby – a former employee and a friend of our family and staff – was killed during the mass shooting at the Gilroy Garlic Festival in California. Trevor made a true difference in the lives of everyone who knew him. He never stopped helping in ways both big and small. We all miss him very much.
So to honor him and the person he was, Trevor's long-time girlfriend, friends and Keuka College are creating the Trevor Irby Memorial Scholarship. The scholarship will be awarded annually to a student who embodies the same qualities, compassion, energy and love for life.
To create this endowed scholarship, Trevor's friends and Keuka College are seeking to raise $50,000. If you are interested in helping to make this happen, here's how you can do it...
Contribute online
1. Go to https://www.keuka.edu/give.
2. Click on the "Make a gift now" button.
3. Fill out the required information on the first page.
4. At the top of the page, under "Please use my donation to support...", select "Other" and then type in "Trevor Irby Memorial Scholarship."
5. Click "Submit" to complete the first page. Then enter your payment information on the following page.
Contribute by check
1. Make your check payable to "Keuka College".
2. Write "Trevor Irby Memorial Scholarship" in the memo section of the check.
3. Send your check to Keuka College at the following address:
Keuka College
Development Department - Attn: Billy Jo Jayne
141 Central Ave
Keuka Park, NY 14478
If you have any questions or need help making a contribution to the scholarship, please contact the Keuka College Development Department at 315-279-5684.

Thank you so much for your consideration.
Comments
Commenting has been turned off.