Bubbly Cabernet Franc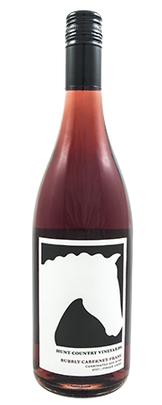 Delightfully refreshing. Aromas of tart cherries and cranberries. Hints of spice. Try chilling before serving.
Currently, this wine can only ship to the following states: CA, CO, DC, FL, IN, MA, MN, MO, NH, NV, NY, NC, ND, OR, PA, WV, WI, and WY.
Farming for seven generations. Crafting wine since 1981.
Wine Specs
Bottling Date
August 20, 2022
Wine Profile
Production Notes
252 cases
Product Reviews