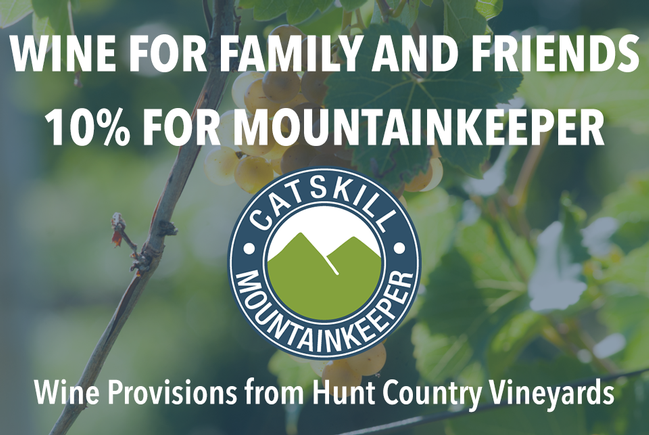 Thank you to everyone who bought Wine Provisions to support Catskill Mountainkeeper and their mission to protect our soil, water, and air here in New York. If you didn't get a chance to buy Provisions this last time around, don't worry: we'll be offering Wine Provisions again in the near future to support other partners.
Until then… You can support Catskill Mountainkeeper directly. And you can always buy Hunt Country wine.
Keep up the good work, everyone.