Where our Wines can be Shipped
When you visit our winery and purchase wine IN-PERSON, we can ship to residences and workplaces in "green" and "yellow" states below (legal quantity limits may apply).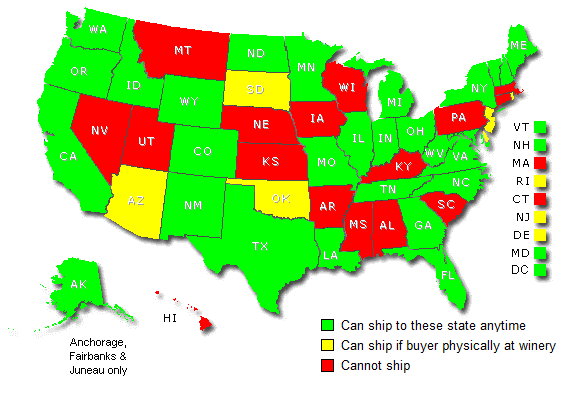 We have special shipping programs for Pennsylvania and Alaska. Maine prohibits the shipment of some wines to its residents.
The Wine Institute maintains up-to-date information on every state's wine shipping laws and regulations.