Where our Wines can be Shipped
When you visit our winery and purchase wine IN-PERSON, we can ship to residences and workplaces in "green" and "yellow" states below (legal quantity limits may apply).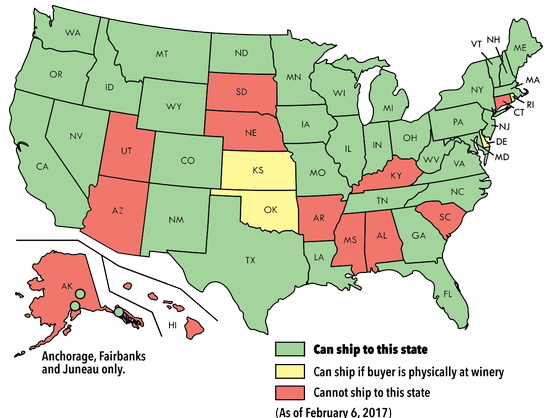 Alaska: we have a special shipping program.
Maine: prohibits the shipment of some wines to its residents.
New Jersey: we cannot ship our champagne.
The Wine Institute maintains up-to-date information on every state's wine shipping laws and regulations.