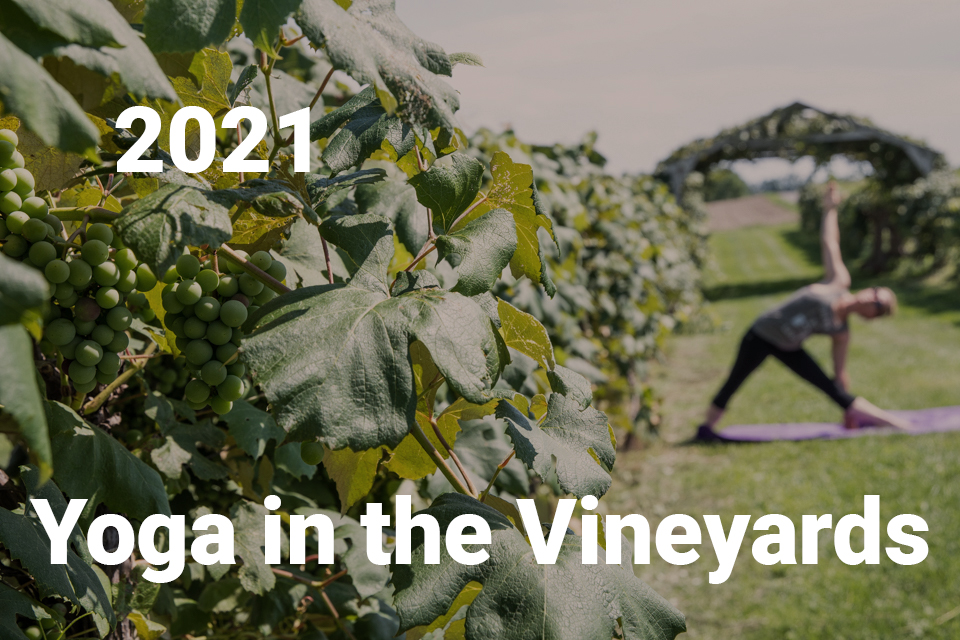 Yoga at Hunt Country is back for the 2021 summer season! Start your Saturdays this summer with Yoga instructor Jan Corning. Yoga in our scerene vineyard setting is the perfect way to treat yourself and rejuvinate for the start of the weekend.
Every Saturday begining June 5th until August 28th, 8am to 9am at $15 per person.
Or, purchase a bundle of five classes for $60 per person to be used throughout the season.
This class will be offered rain or shine. While we hope for fair weather everyday in the summer, when the weather might dampen our Yoga mats, we will hold class indoors in the Tasting Room. Please arrive early to sign in and get settled. Be prepared with layers for cool outdoor days and bring your favorite Yoga accessories, hand sanitizer, and water.
Be sure to bring, and be prepared to wear a mask for indoor days. If you are not vaccinated, masks will be required outdoors as well. We will be practicing social distancing with at least 6ft between each Yogi. We continue to take all precautions to keep everyone safe.
A Bit About Jan Corning:
Jan received her certification from Ohra Studios in Bedford, NY in 2019 after practicing Yoga for ten years. She teaches a fitness based vinyasa flow at a level half. So, there is some challenge, but modifications are always offered. More advanced positions are rarely included in Jans class because she likes to keep the asanas available to everyone. She focusses on building strength, while increasing flexibility, and also focusing as always, on the breath. Her goal when teaching is to have the students feel as if they worked at something, and accomplished it!
Additional September dates may be possible. Sign up for Hunt Country email newsletters for updates.