An evening of candle light, magical music, and sipping together at Hunt Country Vineyards with...
Bethany Yarrow & John Wieczorek Concert
Date & Time:
Saturday, December 3, 2022
Doors open at 6:30pm
Music Starts at 7:00pm
Tickets:
$20 per guest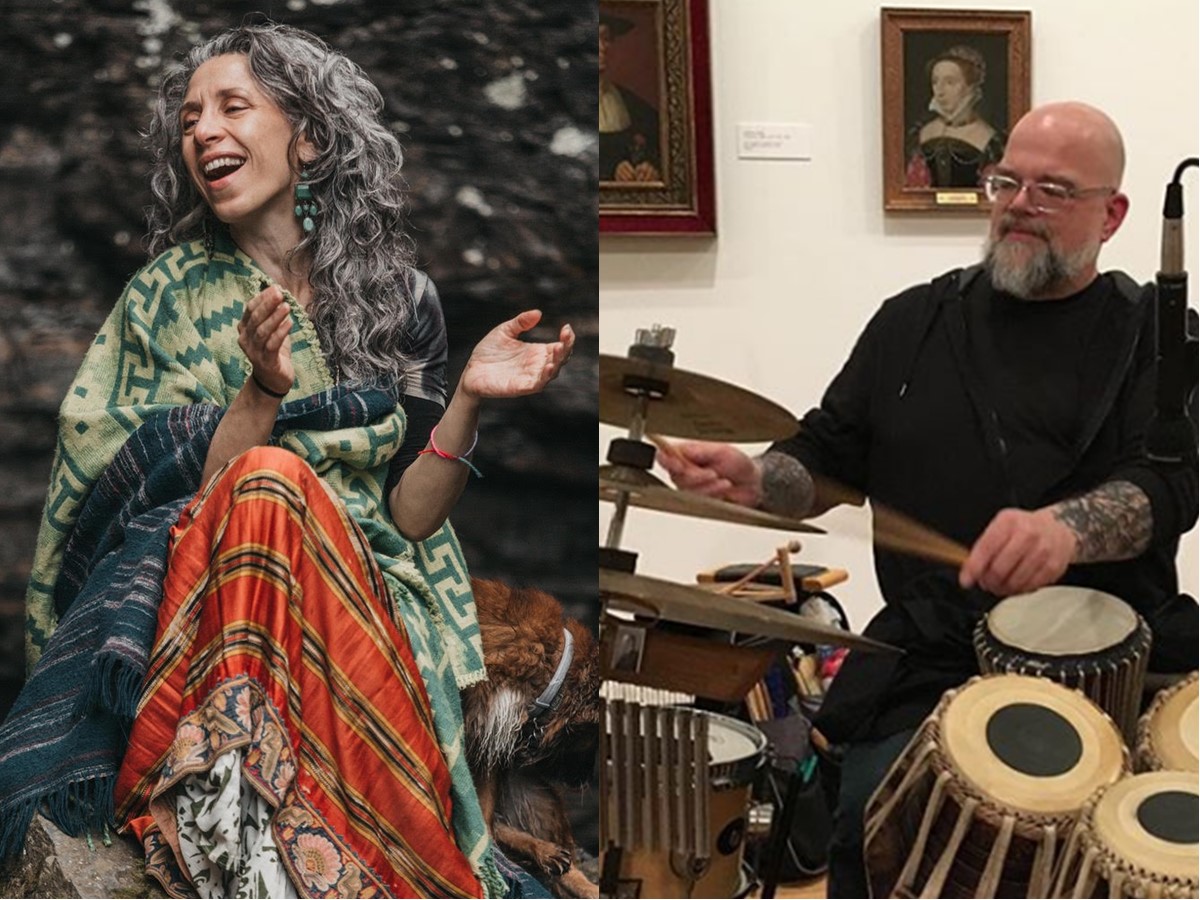 ​"Singing these songs has kept me hopeful in these times", says Bethany. "Folkloric music contains the wisdom of the generations. It is a powerful river of song that connects us and can help dissolve prejudice, build bridges of understanding between cultures, and remind us of our shared responsibility to protect the Sacred and this beautiful Earth that we all call home."
Bethany Yarrow sings music of power and praise. She is a song keeper, earth activist, and student of the spiritual traditions of the Americas. A mesmerizing, dancing spirit with a powerful voice, she carries a living prayer for unity at the heart of her music.
For the past few years, Bethany has devoted herself to translating a song cycle of traditional music for the Orixás, the great pantheon of Afro-Brazilian deities that embody the forces of nature, born in Brazil from the meeting of African archetypes, indigenous cosmologies and Judeo-Christian beliefs. The songs are invocations and portals that unfold into beautiful pools of devotion and celebration. They call on the healing forces of the wind, water, forest, fire, mineral and animal kingdoms. The angels and the Holy Mother. The White Moon, the Golden Sun, and all the guardians of sacred knowledge. In creating singable translations that capture both the poetry and precise symbolism of the original Portuguese, the songs build a bridge of understanding and deeper reverence for these forces of nature, as well as the extraordinary cultures that birthed them.
John Wieczorek has studied contemporary, ethnic and electronic percussion for the last 35 years. He has performed with improvisers throughout the United States and Europe.
In addition to tasty Hunt Country wines, Climbing Bines beer, an extensive offering of local picnic nibbles, and beautiful vineyard scenery, we offer LIVE MUSIC in our Tasting Room.
Picnic items include local cheeses, salamis, ferments, olives, nuts, popcorn, pretzels, chips, crackers, specialty mustards, Hedonist chocolates, grape candy, etc... We also offer local kombucha, bottled soda, iced teas, and sparkling water.