Live Music by Amanda Ashley
Date & Time:
Saturday, September 9, 2023 from 1:30pm to 4:30pm
Location:
Hunt Country Vineyards, 4021 Italy Hill Rd., Branchport, NY 14418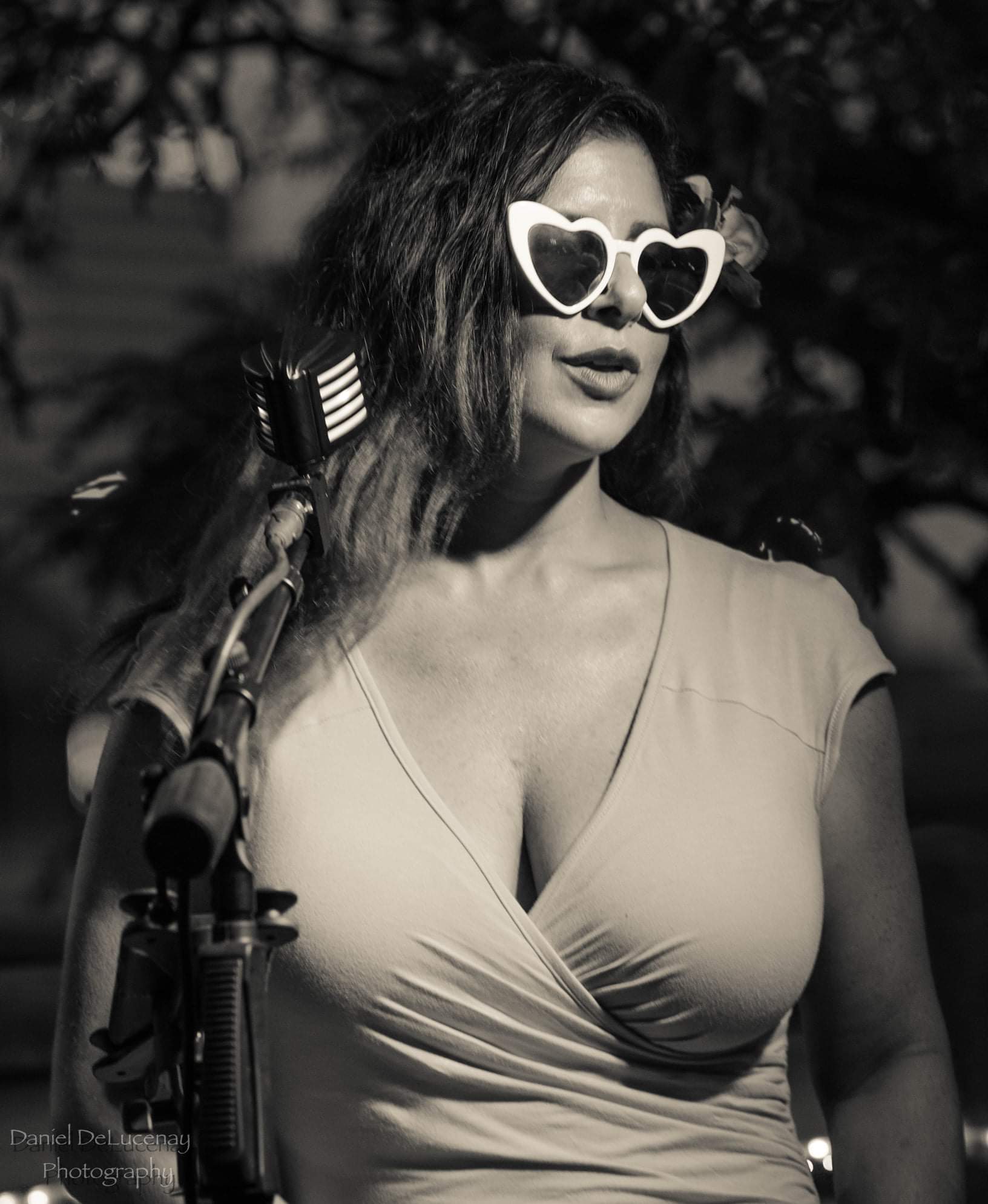 In addition to tasty Hunt Country wines, local beer, an extensive offering of local picnic nibbles, and beautiful vineyard scenery, we offer LIVE MUSIC.
When weather permits, performances will take place on our covered porch where music can be enjoyed from our tasting room, porch seating, and lawn seating. Or, feel free to bring a picnic blanket or folding chairs for set up on the lawn. In inclement weather, the show will go on in our Tasting Room.
Reservations for tastings are highly recommended, but not required. Make your reservations HERE.
Wines can also be purchased in our tasting room by the glass or by the bottle as well.
Picnic items include local cheeses, breads by Blue Heron Bakery, salamis, ferments, olives, nuts, popcorn, pretzels, chips, crackers, pesto, specialty mustards, Hedonist chocolates, grape candy, etc... We also offer local canned beer, kombucha, bottled soda, iced teas, and sparkling water.
About Amanda Ashley
Amanda Ashley, writer, singer-songwriter, national touring/recording artist, music educator from Holtsville, Long Island, NY. Amanda was performing solo by the age of sixteen in local coffee houses. After graduating Fredonia State University of New York, Amanda found her way into the Rochester, NY community as a local performer, and musician's event coordinator. Amanda's footprint on the Rochester music community stems from years of performing, hosting and organizing a plethora of social opportunities which encourage growth, community, and education; all while providing a platform for artists to be showcased.
Amanda's musical compositions embrace a variety of styles and influences. Her unique sound is a contemporary blend of Pop, Soul, Rhythm and Blues. With heartfelt execution, Amanda has undergone years of touring and performing throughout the United States in promotion of her two studio album releases with her band Amanda Ashley Trio ("Metamorphosis" 2014) and ("Living Dead" 2015), and singles "Perfect Sunday" and "Leaves" produced by Mike Gladstone (2019, 2021) and "Home" (2020).
Amanda is also writer and host for Podcast and Live Videocast "Afternoon Cocktail Talk Show," featuring live performances and candid interviews with National and International Singer-Songwriters, entrepreneurs and various causes. Through a collection of perspective, Afternoon Cocktail delivers inspirational, educational and thought-provoking entertainment that encourages awareness, self care, kindness, and mental wellness. Amanda is also a featured monthly columnist for Rochester Woman Online, under the same title "Afternoon Cocktail." Amanda also writes a monthly "Afternoon Cocktail" column for local Rochester Publication, Rochester Women Magazine, which expresses and embraces sentiments of gratitude, self exploration and self worth.
Amanda currently serves as Program Director of 501 C. Non for Profit, Girls Rock Rochester which encourages social justice, confidence building, and positive social change powered through music educational opportunities for Women and members of the LGBTQ+ community, and female youth ages 5-17.