Date: Friday, July 19, 2019
Show Time: 8:00 PM
Door Open: 7:30 PM
Location: Hunt Country Vineyards, 4021 Italy Hill Road, Branchport, NY 14418
Tickets: $15 pre-purchase / $20 at the door
Available for purchase at event:
* Wine by the glass or bottle
* Soups, cheese plates, snacks
* Other beverages and snacks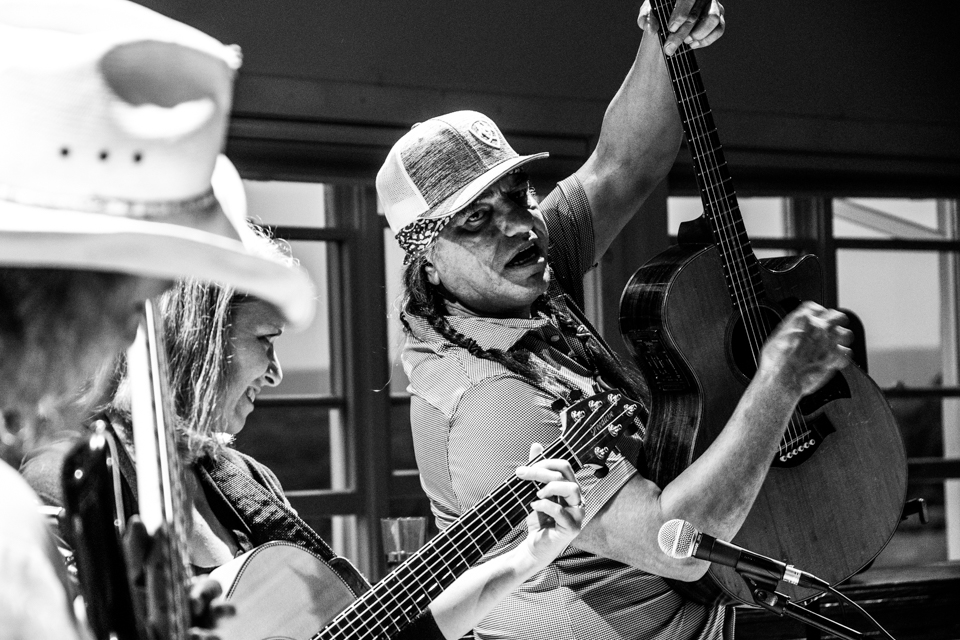 Keith Secola is returning again for what has become an annual tradition! While most fans in the region will experience Keith's stories and music from a distant festival stage, on July 19th you'll have the opportunity to spend an evening with Keith in our intimate winery venue with easy access to food, wine and restrooms! If you haven't had the good fortune to come across Keith already, he's often compared to Neil Young and Bruce Springsteen. His decades of work as a composer, singer, songwriter, producer and entertainer have made him an icon and ambassador of Native music. Keith's gift for storytelling is truly astounding, combining elements of folk, rock and roll, blues, jazz, reggae, world music and electric 49 (pow-wow rock) with large doses of humor and wit. Keith plays guitar, flute, mandolin, banjo, harmonica and piano, while singing in both English and Anishinaabe. NDN Kars (Indian Cars), his most popular song, is considered the contemporary Native American anthem, achieving legendary status and earning him a well-deserved cult following. Keith has been featured in documentaries and films, and has performed at the Olympics, the Kennedy Center and events all over Europe. This is an evening not to be missed!
Here's what folks are saying about Keith's previous shows at Hunt Country:
"Seeing Keith live at Hunt Country was nothing short of a spectacular experience."
"The vibe he set alongside an already quintessential Finger Lakes evening made for a night to last in the memory books."
"Keith lulled the audience with his storytelling perfectly interwoven with his diverse musical talents creating an ambience not to be missed!"