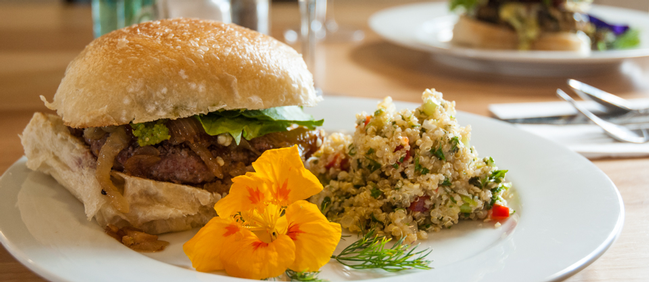 The Cafe is now CLOSED for the Winter. It will reopen in the Spring 2017.
Ingredients are seasonal, organically grown when possible, and as local as we can get. Many of our organic vegetables come straight from Italy Hill Produce, the farm that our son Jonathan and daughter-in-law Caroline operate right here on Hunt family land.
All Hunt Country wines are available by the glass and by the bottle.