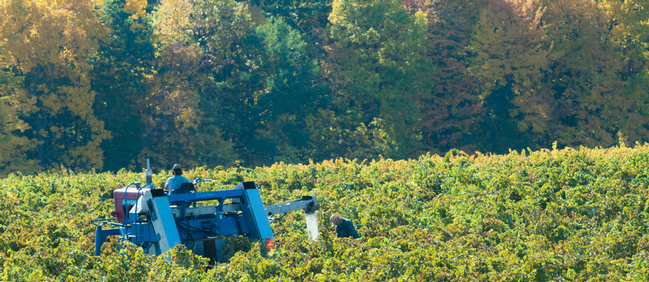 The Hunt family has been farming west of Keuka Lake in New York's Finger Lakes for seven generations. In 1981 we started crafting wine and have committed ourselves to caring for the land, water, and air for future generations. We have nearly eliminated our fossil fuel use for heating, cooling and electricity by installing award-winning geothermal and solar systems. We are working to increase soil health through organic amendments, large-scale composting, and mulching.
We craft our wines to be enjoyed by different folks with different tastes. We want our wines to be enjoyed everyday and to be part of the meals that regularly fill your table. Including dessert, which is why we're the oldest continuous producer of genuine ice wine in the United States.
Winemakers for the people. Stewards of the earth. That's who we are.
Hours
Our Tasting Room is open year-round, seven days a week, but our hours change with the season.
June - October: Monday thru Saturday 10 am to 6 pm, Sunday 11 am to 6 pm
November - May: Monday thru Saturday 10 am to 5 pm, Sunday 11 am to 5 pm
We are closed Thanksgiving, the day of Christmas Eve, Christmas, New Year's Day, and Easter.
Location
We are located at 4021 Italy Hill Road in Branchport, NY, on the western arm of Keuka Lake.