Date: Saturday April 28th
Show time: 7:30 pm
Doors open: 7:00 pm
Location: Hunt Country Vineyards, 4021 Italy Hill Rd., Branchport NY
Tickets: $20 each
Libations (wine, beer and other beverages) and snacks will be available for purchase during the event.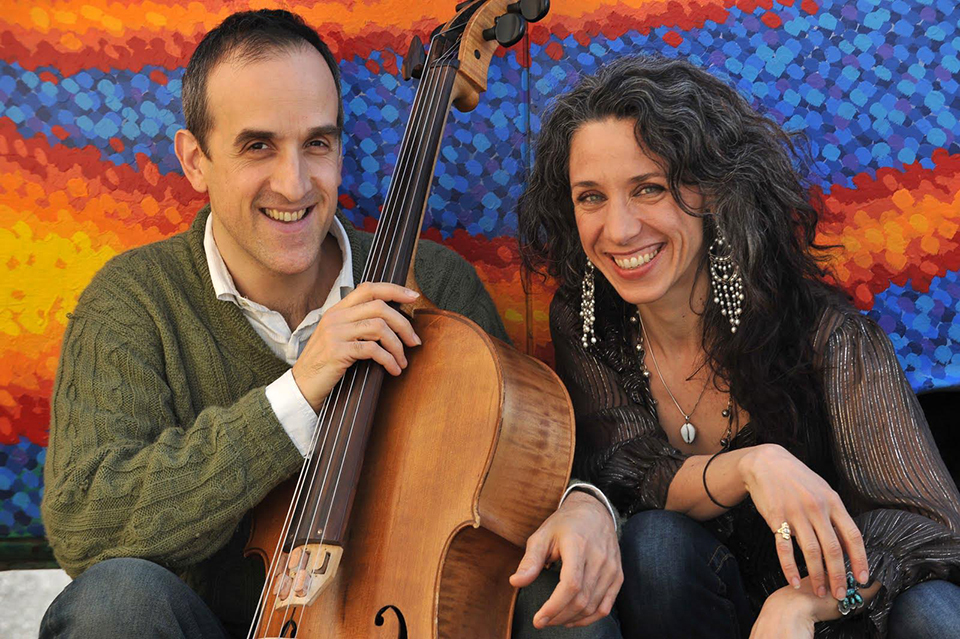 Bethany and Rufus are back for another amazing evening at Hunt Country Vineyards!
Bethany Yarrow and Rufus Cappadocia are a voice and cello duo from Brooklyn, New York. Deeply influenced by ceremonial music from around the world, watching Bethany and Rufus together in concert is like watching two spirits weave a river of song, prayer and dance of improvised melodies, ancestral incantations and ecstatic groove.
As the daughter of folk legend Peter Yarrow of Peter, Paul & Mary, Bethany's singing is rooted the traditional American folk music, blues and spirituals. Rufus is a world renowned cellist who is known for his cross cultural collaborations and taking the cello into previously unexplored realms — including adding a fifth string to it!
Their long-awaited album, "Trouble in the Land", is now available on CD.