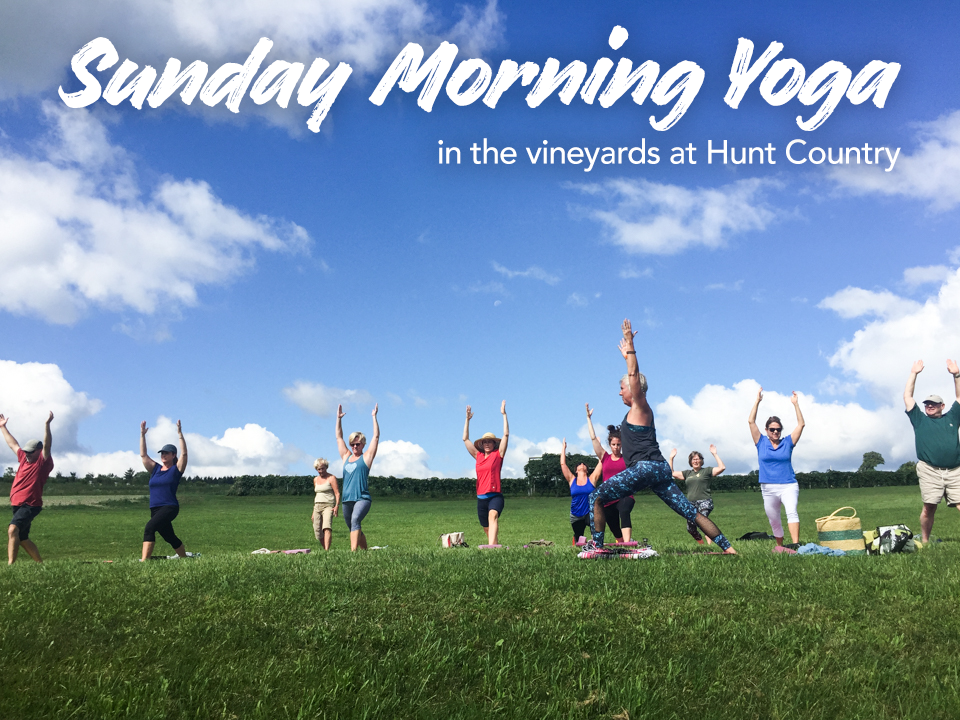 Sunday morning yoga in the vineyards is back! Every Sunday in July and August, 10 a.m. to 11 a.m., $15 per person, which includes an after-class mimosa.

And then stay for brunch at the Café! Kasey will be serving up tasty brunch specials on Sundays, 11 am to 4 pm, July through September 16.
Yoga, brunch and then a day on Keuka Lake. Kind of a perfect Sunday, yes?