Estate Bottled Wines
Every aspect of the production of these wines was under the control of Hunt Country Vineyards, from growing and pressing the grapes, to fermenting the juice, to aging, filtering and bottling of the wine.


Summer Sale - Save $1.00 per bottle!

We're sorry. This vintage is sold out; the next vintage will release mid-year 2017.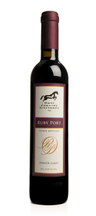 Just released!