FLASH: We will close at 3:00pm on Saturday, May 25th for the wedding
of our Tasting Room Manager John Daugherty and Megan Lee.
We will re-open on Sunday, May 26th at 12 noon.
---

Welcome to Hunt Country!
Chocolate and Wine Tasting. Come out to the winery and treat yourself to this new tasting ... yum! We're open daily throughout the winter. More >>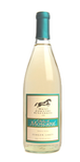 Go Geothermal! Our new geothermal heating/cooling system is up and running, drastically reducing our fossil fuel use. More >>
Dolce di Moscato, a beautifully aromatic wine, fruity and semi-sweet, already selling extremely briskly!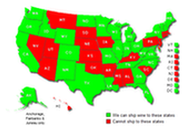 Available only online and at the winery. More >>
30 States. With the recent addition of Wisconsin, we are now licensed to ship our wines to 30 states. More >>